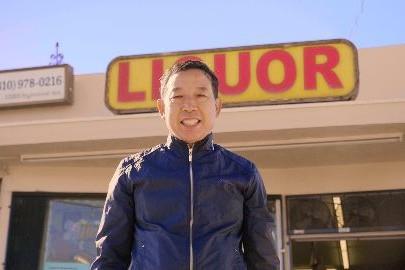 Andrew Herwitz's The Film Sales Company has boarded three features in selection at Tribeca Festival as the event gets underway in New York today (June 8).
David Peteresen's documentary LIFT filmed over more than 10 years and follows the journey of Steven Melendez, a principal dancer with New York Theatre Ballet who as a child growing up in a homeless shelter in New York had no path to pursue his dreams.
When Melendez won a scholarship to study ballet after school his talent was unleashed. The film follows Melendez as he returns to the Bronx homeless shelter where he grew up to pay it forward to other youngsters – giving them the opportunity to discover the beauty and discipline of ballet." LIFT premieres on June 12 at 2pm ET followed by screenings on June 14, 15, 18 and 19.
There, There is the latest lo-fi twist on the 21st century comedy from Andrew Bujalski, director of Sundance 2013 selection Computer Chess. There, There explores everyday life in a discordant world and stars Jason Schwartzman, Lili Taylor, Lennie James, Molly Gordon. The premiere takes place on June 10 at 5.30pm ET, with follow-up screenings on June 11 and 17.
Rounding out the Tribeca trio is Liquor Store Dreams from So Yun Um, who grew up the daughter of Korean immigrants and liquor store owners in South Los Angeles. The filmmaker turns the camera on herself, her community and her friends to capture a slice of the American dream as she struggles with her own path in life. The first screening on June 10 at 6.30pm is followed by more on June 11 and 12.
Tribeca Festival runs from today through June 19.