UK box office is up 2% year-on-year and has surged past £1bn but attendance figures remain static.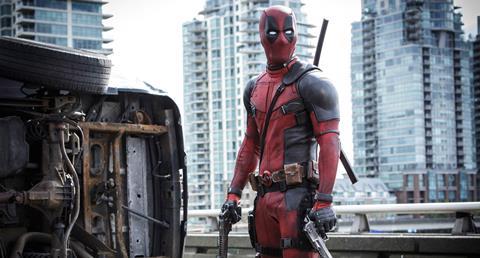 Worldwide box office is on the rise but challenges remain in a saturated theatrical market, according to Lucy Jones of data analyst ComScore and David Hancock of research firm IHS.
Speaking at today's (Nov 24) Screen Film Summit at Picturehouse Central in London's West End, the two executives highlighted that the growing number of films produced and released is not correlating with demand.
This year will see close to 900 films distributed theatrically in UK cinemas, a record figure that equates to an average of 16 films per week.
"Even if you went twice a day you would not see every film that is released," added Jones.
Admissions have remained relatively static over the last decade at an average of 2.7 visits per person per year. This has led to the highest-profile theatrical releases garnering a greater market share.
"The top 40 releases [by box office gross] took a higher share of the box office in 2015 than ever before, that's been a pattern of the last few years," commented Jones, illustrating her point with the statistic that Star Wars: The Force Awakens took almost 10% of the UK's entire box office takings in 2015.
However, the overall picture continues to look healthy for UK cinemas, at least in part due to a continued rise in ticket prices. After a record-breaking 2015, this year has seen takings pass £1bn in record time.
Breaking out
Blockbusters are dominating the release calendar but average box office takings for films outside of the top 40 releases fell from £600k in 2005 to £430k in 2015.
Foreign-language films have been squeezed out, with a consistent drop off over the last ten years seeing foreign-language releases (excluding Bollywood) take just 0.9% of total box office (2.2% including Bollywood).
In 2005, foreign-language titles grossed £18m in the UK. That was down to £8.7m in 2015.
There are signs of recovery, however. This year foreign releases have already grossed £9.5m, with four releases already passing the £500k mark – Julieta, Victoria, Son Of Saul, and Pitbull New Orders – in contrast with just two least year.
A high-profile director and awards success are the keys to foreign films breaking out, commented Jones.
The Grey Pound
Releases aimed at older audiences - a market which has flourished in recent years - are also challenged by the sheer wealth of content on offer. "Older audiences take longer to find films, and it's a challenge for exhibitors to keep films on screens with so much content around," said Jones, "It's about finding the right slot for your film."
New tech
Jones pointed out that demand for the 3D format has been steadily diminishing. In 2010, 27.8% of takings at the UK box office were from from 3D films, but that decreased to 12.1% in 2015 and currently stands at 9.3% in 2016.
She added that 3D releases still work for certain titles, highlighting The Jungle Book this year, which performed well in 3D, but the lesson to be learned from that boom and bust culture was that selecting the right titles for the technology was crucial.
"We need to learn the lesson for the next round of technolocy – like Virtual Reality – people are not going to adopt it for the sake of it, you need to serve up good quality product," she said.
Asia domination
David Hancock predicted that "Asia will soon dominate global box office" due to the rapid building of cinema screens and the spending power of its major film companies, and that the dominance of Asian markets "will fundamentally alter the nature of film content".
"Asian markets will account for 40% of the world's box office by 2019," he said, adding that "China is set to become the world's largest box office market by 2018."
He noted that as of November 16, China's number of cinema screens has exceeded the total number in the US.
Hancock highlighted that after recent Wanda deals including the purchase of Odeon & UCI Cinemas (via American chain AMC, which it has a controlling stake in) and Legendary Entertainment, as well as pacts with companies including IMAX and Sony, the Chinese giant will operate 8.1% of cinema screens across the globe, representing 15% of total global box office.