EXCLUSIVE: Kung Fu Yoga actor Aarif Lee stars in film from Tsui Hark and Nansun Shi.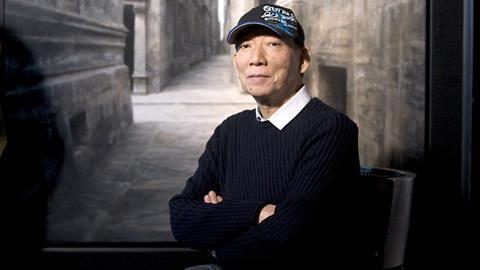 Distribution Workshop is unveiling a new slate of productions at Filmart, including Yuen Woo-ping's [pictured] The Thousand Faces Of Dunjia, produced by Tsui Hark and Nansun Shi.
The martial arts action fantasy stars Aarif Lee, hot from recent Chinese New Year hit Kung Fu Yoga, along with Dong Chengpeng (aka Da Peng), Zhou Dongyu and Ni Ni.
Set during the Northern Song Dynasty, the film follows a band of martial arts warriors who secretly protect the human race from evil outer space creatures. Producer Nansun Shi described the film as "a completely fresh approach at telling a story which combines traditional martial arts with science and aliens."
Currently in post-production for tentative release in October, the film is produced by Le Vision Pictures, Acme Image Film Cultural Co and Film Can Production.
The film heads a busy slate for Distribution Workshop, which is also launching sales on Adrian Kwan's Find Your Voice, starring Andy Lau, and Alan Mak and Anthony Pun's Extraordinary Mission, starring Huang Xuan (Blind Massage).
Produced by Bona Film Group and Infinitus Entertainment, Find Your Voice tells the story of a former international conductor who sets up a choir with a group of 'problem' students. The film is in post-production for release at the end of the year.
Scripted by Felix Chong, Extraordinary Mission reunites the team behind the Infernal Affairs and Overheard series and also stars Duan Yihong and Lang Yueting.
Distribution Workshop is also selling Ann Hui's period drama Our Time Will Come, along with Han Han's Duckweed, starring Eddie Peng and Deng Chao, which was also a hit over Chinese New Year.