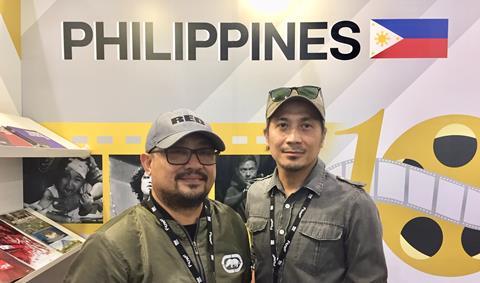 Pan-Asian streaming platform iflix has signed a wide-ranging content deal with the Philippines' Black Ops Studios Asia, which is expected to include two series and five features to be produced over the next two years.
The first two titles under the deal, scheduled to start shooting this year, are eight-episode sci-fi series Anima Mundi and horror film LFS.
Set in the Philippines in 2047, Anima Mundi revolves around a female assassin who is contacted by the souls of dead people through messaging apps to seek vengeance for their unjust deaths.
"We have really strong writers on this project, which will be the first Philippines sci-fi series created for regional markets," said Black Ops co-founder Pedring Lopez, who will produce and partly direct the series. Rex Lopez, his partner in Black Ops, will executive produce.
LFS follows four friends who are stalked by a vicious killer in a shopping mall following a visit to the cinema for a 'last full show' (LFS).
The agreement between iflix and Black Ops marks the first time that the streaming platform has signed a slate deal with a Philippines production company, rather than commissioning individual projects. "Iflix has made a strong push for original content with a razor-sharp focus on what our audiences are hungry for," said iflix Philippines country manager Sherwin de la Cruz.
Lopez added: "OTT has opened a lot of doors for filmmakers in the Philippines – we have more creative freedom now."
Black Ops' latest production, crime action drama Maria, starring Christine Reyes as a former cartel assassin, is scheduled for theatrical release in the Philippines on March 27.