Film is the latest project from the director of The Truth Shall Not Sink With Sewol.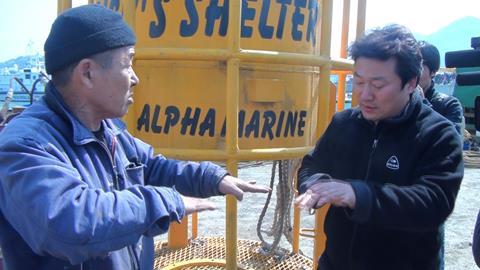 South Korea's Mirovision has launched sales on political documentary 7 Hours, directed by Lee Sang-ho (The Truth Shall Not Sink With Sewol, pictured).
The film investigates the seven hours former South Korean president Park Geun-hye was unaccounted for on April 16, 2014 – the day the Sewol ferry sank off the Southern coast of Korea, taking 304 lives with it, many of them high school students.
Park was removed from office last Friday (March 10) when South Korea's constitutional court ruled on her impeachment over a wide-spread corruption scandal. Part of the accusations brought against her concerned the "missing seven hours" between initial reports of the ferry sinking and her first TV appearance of the day, seemingly ill-informed about the tragedy.
Originally an award-winning investigative TV journalist, Lee's first theatrical documentary was The Truth Shall Not Sink With Sewol, co-directed with Ahn Hae-ryong, which gave rise to the censorship storm at the Busan International Film Festival where it premiered in 2014.
"I think Lee Sang-ho is about to become the Michael Moore of Korea," said Jason Chae, head of Mirovision. "He has a journalistic approach, but also elements of Moore."
Currently in post-production, the film is a Cannes hopeful.