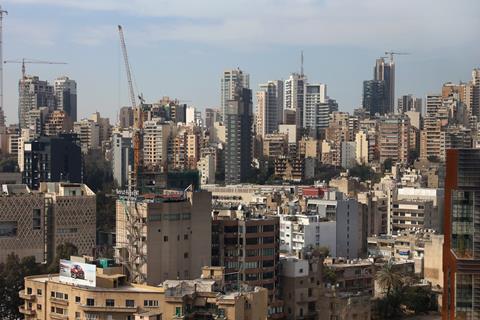 Filmfest Hamburg will be donating the money it would have spent on bouquets of flowers for its guests at this year's festival to the Lebanese filmmaking community affected by the August 4 explosion.
The festival has joined forces with the Ford Foundation, the Sundance Institute, Perspective Film Fund, Doc Society, and International Media Support (IMS) in supporting the Beirut DC organisation in its launch of the Beirut Filmmakers and Film-workers Relief Fund.
Grants of between $500 to $3,000 are being donated towards the costs of house repairs, relocation rent and personal equipment repair for filmmakers personally affected by the blast.
Employees of affected businesses or institutions whose main activity is cinema and whose offices are located within the affected area in Beirut will also be eligible for support.
53 individuals have already been supported by the relief fund in two funding rounds, and a third round is currently accepting applications ahead of the deadline this Sunday (October 4).
A small selection committee, made of individuals from the film industry, Beirut DC members and independent professionals, decides on the eligibility and awarding of the grants.
This is the second year in a row that Filmfest Hamburg has decided to reallocate the monies destined to be spent on filmmaker gifts such as flowers at premieres or award ceremonies, and give them to a worthy cause.
Last year, a financial donation was made towards the medical expenses for the Myanmar filmmaker Min Htin Ko Ko Gyi who was suffering from liver cancer.
He was sentenced by a Yangon court at the end of August 2019 to one year's imprisonment with hard labour for criticising Myanmar's armed forces in a series of Facebook posts.
Ko Ko Gyi was released from Insein prison in February of this year.