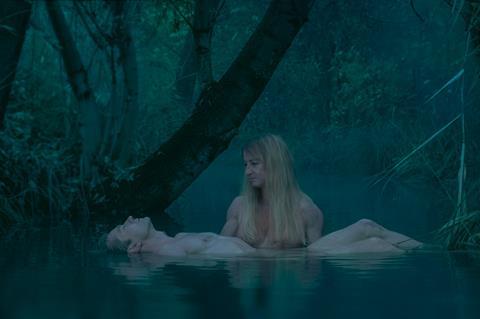 Berlin-based sales outfit Films Boutique has snapped up world sales rights to László Csuja and Anna Nemes' Gentle which will premiere at Sundance in the World Cinema dramatic competition.
Csuja and Nemes are fast-rising Hungarian talents to watch. Their female body-building drama is produced by András Muhi and Gábor Ferenczy from Focusfox Kft, who were behind Golden Bear-winner On Body And Soul, and co-produced by German production company Komplizen Film, whose recent credits include Spencer, Toni Erdmann and The Story Of My Wife.
Muhi and Ferenczy also previously produced Csuja's debut feature Blossom Valley in 2018.
Gentle is supported by the National Film Institute Hungary and ZDF/Arte. It is the story of a female bodybuilder who is ready to sacrifice everything for the dream she shares with her life partner and trainer to win the world championship. The film stars Eszter Csonka, György Turós and Csaba Krisztik.
"We are thrilled to be working with two highly-talented young filmmakers who managed to turn a real-life persona into a tender and touching story about self-determination, love and female empowerment in the world of extreme sports," said Films Boutique COO Gabor Greiner.
The Berlin-based sales company has two films in the running for best documentary at the European Film Awards this weekend: Mr Bachman And His Class by Maria Speth, and The Most Beautiful Boy in the World by Kristina Lindström and Kristian Petri.