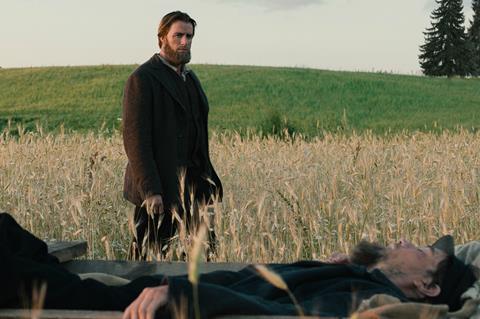 Berlin-based Films Boutique has picked up international rights to Tanel Toom's Truth And Justice, which has been shortlisted for the international feature film Oscar.
The Estonian drama broke all box records when it was released domestically in February, generating more than 267,000 admissions and beating previous record-holder Avatar, which had 194,000.
Following its international premiere in Busan in October, Truth and Justice screened at the Tallinn Black Nights Film Festival last month and has been selected for Palm Springs in January.
The deal for international rights was negotiated by producer Ivo Felt and Films Boutique COO Gabor Grenier.
Based on a 1926 novel by Anton Hansen Tammsaare, the film centres on a feud between two farmers in the late 19th century and spans 24 years of rivalries and relationships.
The production won funding as part of the Estonian 100 film competition, which marked the centenary of the country's founding as an independent state. Considered a staple of Estonian literature, the project secured a budget of €2.5m from the state, making it one of the most expensive productions in the country's history.
It was produced by Felt for Tallinn-based production company Allfilm, which was the servicing partner when Christopher Nolan's Tenet shot scenes in the Estonian capital this summer.
Felt was a co-producer of Zaza Urushadze's Oscar-nominated Tangerines in 2014 while Toom was nominated for best live-action short at the Academy Awards in 2011 with The Confession.
Truth And Justice won best international motion picture at the Satellite Awards in Los Angeles yesterday (Dec 19) from a shortlist that included Bong Joon Ho's Parasite, Pedro Almodóvar's Pain And Glory and Céline Sciamma's Portrait Of A Lady On Fire.