Austrian western starring Sam Riley to premiere out of competition at the Berlinale.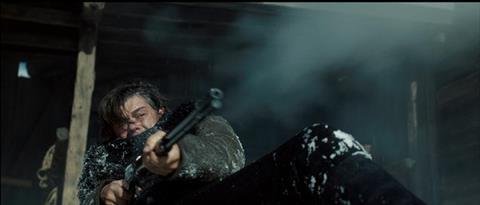 French sales company Films Distribution has acquired Andreas Prochaska's The Dark Valley, billed by its producers as the first western set in the Austrian Alps, ahead of its premiere at the Berlinale next month.
Based on a bestselling novel by German writer Thomas Willmann, the picture revolves around Greider, an American of Austrian descent who turns up in the remote mountain village that was his ancestors' home for generations.
The villagers offer the stranger shelter for the winter in return for a generous payment. Little do they suspect that he is aware of a dark secret harboured by the community and is there to seek revenge.
The film will premiere out of competition in the official selection of the Berlinale on Feb 10.
"The Dark Valley is a powerful action drama, masterfully directed with a riveting story. This is the type of film that will take the public by surprise at the Berlinale," Films Distribution co-founder Nicolas Brigaud-Robert said.
The Austrian-German co-production was produced by Helmut Grasser of Vienna-based Allegro Film and Stefan Arndt of Berlin-based X Filme Creative Pool.
Allegro's founding chief Helmut Grasser said: "We are excited to work with Films Distribution on The Dark Valley as they understand the mixture of different genres that makes the film unique. Berlin is the perfect place to present the film to the audience."
Shot on location in South Tyrol, Salzburg and Bavaria, the film co-stars British actor Sam Riley as Greider alongside German Paula Beer and Austrian Tobias Moretti.
Other titles on Film Distribution's EFM slate include Wolfy - The Incredible Secret, the opening movie of the Generation section, and Superegos which is screening in the Panorama section.