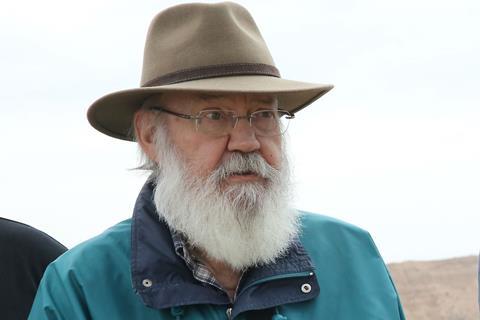 Argentina's FilmSharks has launched worldwide sales on the Croisette on Spanish multi-Goya winner José Luis Cuerda's $5m comedy Some Time After (Tiempo Después) after closing sales before the market.
eOne will launch the film theatrically in Spain in the third quarter of the year, while Antena3 has licensed Spanish free TV rights, and Movistar+ acquired pay TV and SVOD rights.
Some Time After takes place far in a future when the entire universe has been consolidated into an administrative tower surrounded by communities of unemployed people. Roberto Álamo, Blanca Suárez, Carlos Areces and Miguel Herrán star, and Félix Tusell Sánchez of Estela Films is producing the comedy, which is in post.
Among his many accolades on the Ibero-American circuit, Cuerda won the best picture Goya Award for The Others in 2002, which he produced.
His directing credits include The Butterfly's Tongue and The Blind Sunflowers. "I am thrilled that such a unique director and dream team of talent trusted their precious gem for us to release it internationally," FilmSharks chief Guido Rud said.