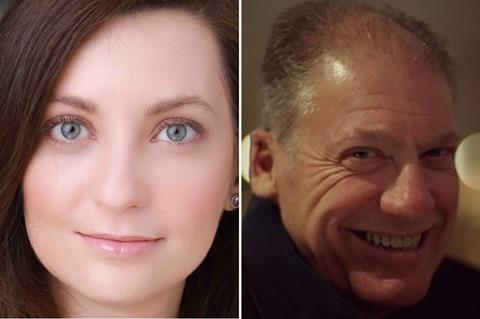 Cannes' UK Pavilion draws to a close with panels focused on the Global Screen Fund on Monday, and collaborating across borders on Tuesday.
'Co-producing with the UK – meet the UK Global Screen Fund' (11:00-12:00) will be moderated by Denitsa Yordanova, head of the UK Global Screen Fund, BFI, and will feature Sigrid Dyekjaer, Red Lava; Lizzie Gillett, Passion Pictures; Sonja Henrici, Sonja Henrici Creates; Shantelle Rochester, Ida Rose; Eva Weber, Mountainfilm; and Jackie Motsepe, CEO KwaZulu-Natal Film.
Yordanova said: "The UK Global Screen Fund, launched last year, provides targeted support for minority co-productions for feature film projects and minority or majority co-productions for TV projects in the genres of animation and documentary.
"Bringing together recent recipients of the fund's pilot year awards, the panel will feature two case studies: Merkel, a UK/Denmark/Germany feature film documentary; and Stolen, a UK/ South Africa feature film drama. Both titles will be represented by their UK producers and their international co-producing and funding partners with the aim of shedding light on the challenges and benefits of international co-production.
"The discussion will explore co-production funding models, including the support provided by the UK Global Screen Fund, and will promote further international creative and business collaborations. Finding new ways of working together and collaborating internationally is particularly important as the sector adapts to changing business models and recovers from the challenges of Covid-19."
On Tuesday (11:00-12:00) Adrian Wootton, CEO Film London/British Film Commission, will chair a panel focusing on collaboration and co-production across borders, following on from the announcement that Italy and the UK has signed a Memorandum of Understanding to enhance collaboration between the UK and Italian screen industries, and features a line-up of Ursula Devine, development executive, Northern Ireland Screen; Uberto Pasolini, writer/director, Nowhere Special; and Cristina Priarone, president, Italia Film Commissions/general manager, Roma Lazio Film Commission.
Wootton said: "Globally, we're seeing an ever-increasing demand for film and high-end TV production, and with opportunities for all growing, strong collaborative European relationships are key to our shared success. I look forward to hearing our panellists' first-hand insights into filming this project across the UK and Italy, the benefits of cross-border co-productions, and the collaboration between international film commissions, for local industries, talent and tourism."