South Korean sales agent also sells Red Family to Japan and Rough Play to Japan and Malaysia.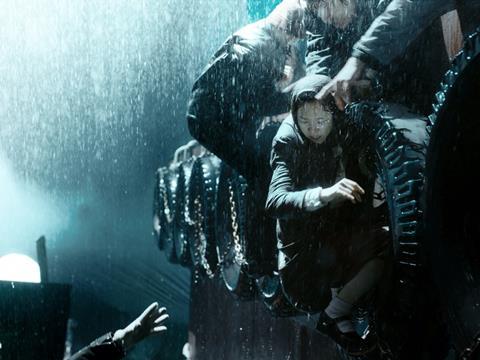 South Korean sales agent Finecut has announced a raft of deals led by thriller Haemoo (a.k.a. Sea Fog) [pictured], executive produced by Bong Joon Ho, which has pre-sold to Wild Side Films for French-speaking Europe and Twin for Japan.
Bong's Memories Of Murder co-writer Shim Sung-bo is making a feature directorial debut with Haemoo, starring K-pop boy group JYJ member Park Yu-chun and top actor Kim Yoon-seok from The Chaser. Currently in production, the film is scheduled for a late summer release in Korea.
Russian Novel director Shin Yeon-shick's action thriller Rough Play, written and produced by Kim Ki-duk, sold to Klockworx for Japan and Hwa Yea Multimedia for Malaysia. The film stars Lee Jun from Ninja Assassin.
Another film written and produced by Kim, Red Family - Lee Ju-hyung's feature directorial debut which won the Audience Award at the Tokyo International Film Festival last year - has sold to Gaga Corporation for Japan.
In Berlin, Finecut is also selling Panorama section title Night Flight, directed by LeeSong Hee-il, whose previous films White Night and No Regret also screened in the Berlinale. LeeSong's most recent queer film deals with sexual minorities and love in the brutally competitive South Korean education system.
Finecut will also hold marketing screenings for Song Kang-ho-starrer The Attorney, which clocked up more than 11m admissions in Korea; the recent Rotterdam Tiger Award winner Han Gong-ju; "fantasy life documentary" Manshin about a legendary Korean shaman, directed by Park Chan-kyong who previously won a Berlinale Golden Bear for short film Night Fishing, co-directed with his brother Park Chan-wook.
The sales agent will also be screening promos for Haemoo and the erotic romance Obsessed, starring Song Seung-heon and directed by Kim Dae-woo (The Servant).