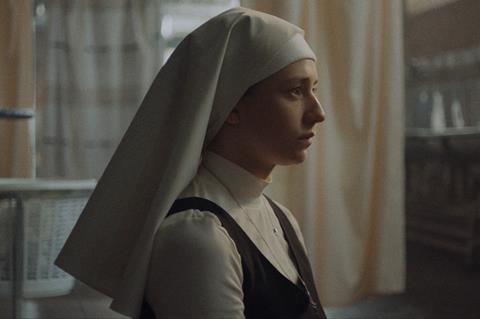 Denmark's The Great Silence was inaugural winner of the best Nordic project award at the 10th edition of the Finnish FIlm Affair (FFA) which took place as a hybrid event from Helsinki this week,
The Great Silence is the directorial debut of Katrine Brocks and is produced by Pernille Tornøe of Monolit Film. The pair pitched remotely because they are currently shooting the film The drama is about siblings , played by Ninjababy's Kristine Kujath Thorp and Winter Brothers' Elliott Crosset Hove, coming to terms with a family secret. The jury called it "a great, fresh voice from the North."
The Danish Film Institute's New Danish Screen is backing the film, which Scanbox will release locally.
From Finland, the winner of the best fiction project award was the comedy drama Bubble, about a teenager trying to fix her parents' marriage. Aleksi Salmenperä directs and Minna Haapkylä of Rabbit Films produces.
The international jury was comprised of Fulko Kuindersma, acquisitions manager at Dutch Features, Nele Paves, tthe Estonian Film Institute's film commissioner, and Annina Wettstein, programmer for Scandinavia and German-speaking territories at International Film Festival Rotterdam.
They said of Bubble, "the boldness of this film, and the round mix of humour and drama really caught our attention. It presents a new take on the subject of family relations, and is relatable to both children and parents internationally."
The best documentary project award went to Nasrin's Voice, directed by Kaisa Rastimo and produced by Ella Ruohonen. That jury said "there's an urgency to the untold story." Details of the film are being kept under wraps due to sensitive subject matter.
Some of the other hot titles being presented include at FFA included Lauri-Matti Parppei's The Beast Friend, about a stressed woman who unexpectedly befriends a giant bear; Inari Niemi's Light Light Light, about two teenage girls' memorable summer in 1986; pop singer documentary Alma-Who Am I?; and Aku Louhimies' political action thriller Omerta 6/12, sold by REinvent.