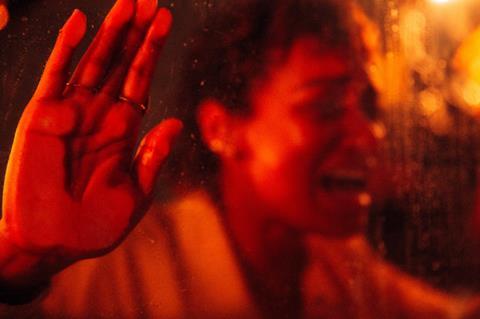 Filming has wrapped in Adelaide, Australia on Danny and Michael Philippou's debut feature Talk To Me, a supernatural horror which Bankside Films will sell at Cannes next week.
Screen can reveal a first image from the film, above; Bankside will be showing a promo of the title in Cannes.
Talk To Me stars Sophie Wilde, in the story of a group of friends who discover how to conjure spirits using an ancient embalmed hand. The group goes too far when one of them opens the door to the spirit world.
Twin brothers Danny and Michael are known for their hit YouTube channel RackaRacka, which has 6.63m subscribers. The duo make comic horror and action shorts for the channel, and have accrued over 1.5bn views across their social media platforms.
Alongside Wilde on the cast are Miranda Otto, Alexandra Jensen, Marcus Johnson, Zoe Terakes and Otis Dhanji. The film is produced by Kristina Ceyton and Samantha Jennings of Australia's Causeway Films, which made Jennifer Kent's The Babadook as its first feature, as well as Kent's follow-up The Nightingale.
Bankside's Stephen Kelliher and Sophie Green are executive producers. Bankside represents worldwide sales except for Australia and New Zealand, which is handled by Umbrella Entertainment.