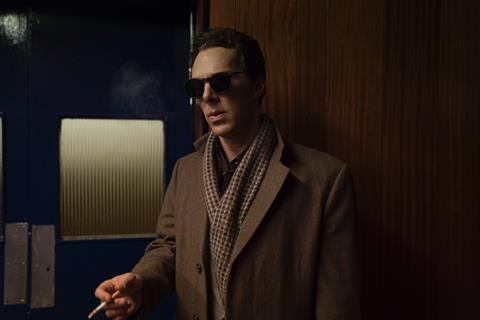 The first still of Benedict Cumberbatch in Sky Atlantic's Patrick Melrose has been released.
The five-part limited series is based on the series of semi-autobiographical novels written by Edward St. Aubyn. David Nicholls (Far From the Madding Crowd) is writing the TV adaptation with Edward Berger (Deutchland 83) set to direct.
Cumberbatch plays the title role and co-stars alongside Jennifer Jason Leigh and Hugo Weaving.
Each episode of the Showtime/Sky Atlantic production will be based on a different book in the series and will take place over a few days in Melrose's life.
Cumberbatch is also executive producing with Adam Ackland under their SunnyMarch banner, alongside Rachael Horovitz and Michael Jackson of Two Cities Television. The series will air in 2018.
Patrick Melrose is one of more than 50 original series to air on Sky in 2018, with Sky group chief executive Jeremy Darroch pledging to increase spending on content by 25% earlier this year.
Other Sky originals set for 2018 include season two Riviera and Britannia with David Morrissey.