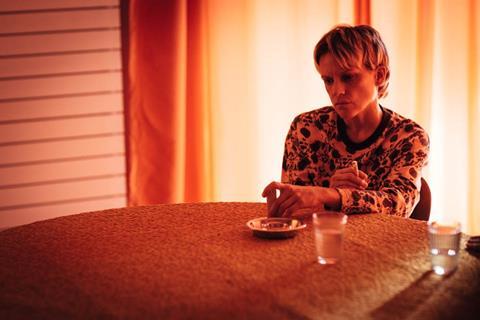 Screen can reveal a first-look image of Veerle Baetens in Dealer, the feature directorial debut of Belgian actor Jeroen Perceval, which completed shooting in Antwerp during the coronavirus pandemic.
Perceval, best known for his performances in Bullhead, Borgman and The Ardennes, also wrote the feature, which centres on a 14-year-old drug dealer (Sverre Rous) who forms a bond with a successful actor (Ben Segers). Baetens plays the mother of the young dealer.
Perceval began shooting the drama in Antwerp earlier this year with an initial plan to release this month. But, as he told Screen, the virus crisis meant a change of plan. "We started shooting in mid-February but had to stop on March 14 after the Covid crisis broke out in Belgium," said Perceval.
"When we restarted, on July 14, we had a Covid manager on set who made sure everyone followed protocols, from wearing masks and using hand sanitiser to maintaining social distancing."
However, even with a limited crew of 40 people, the virus had an impact on both those behind and in front of the camera.
"One of our young, supporting actors tested positive with Covid so we had to stop shooting and get everyone tested," Perceval recalled. "Luckily, everyone was negative so we resumed filming the next day and the actor could return to set after a week. But it was an extra stress factor.
"There was also a crew member whose girlfriend came into contact with somebody with the virus so they couldn't come in anymore and we had to replace them. Every day we could shoot was a happy day."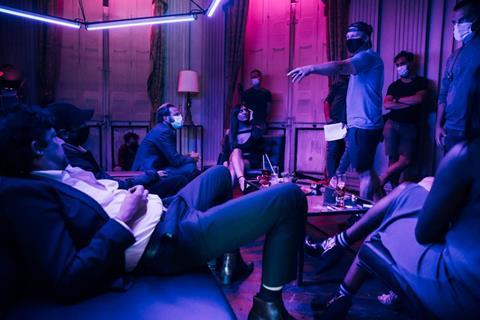 Other measures saw actors grouped into bubbles of 10 and extras in groups of 15, who were filmed in ways to make it appear as if they filled a nightclub. A scene, in which an auditorium of 600 needs to appear full, will be filmed during pick-ups and will use technology to place digital replacements in the seats.
Perceval, whose wife and children isolated at home during the shoot to reduce chances of infection, is now in the middle of editing and hopes to see the feature released next autumn.
But in spite of the challenges, it has not deterred him from returning to directing. "I've learned a lot during this period, shooting under these circumstances; staying cool and keeping the atmosphere good on set. It didn't break me and I'd love to make another film. After this, I feel like I can handle anything."
Producers are Bart Van Langendonck and Sarah Marks of Belgium's Savage Film while co-producers are Netherlands outfit The Film Kitchen and Belgian broadcaster VTM. Further support comes from Flanders Audiovisual Fund (VAF), Netherlands Film Fund Production Incentive NL, Creative Europe and Screen Flanders.
Dealer will be presented as a works in progress project at Re>Connext, the annual film and TV showcase run by Flanders Image, which will go ahead as a virtual event this year from October 5-31.