EXCLUSIVE: Shoot has kicked off on UK forbidden love drama.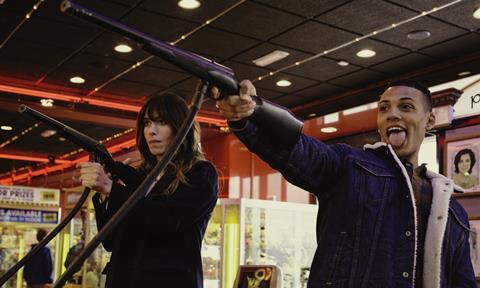 I, Anna director Barnaby Southcombe has started principal photography on Scarborough, starring Jodhi May, Jordan Bolger and Jessica Barden. Great Point Media, Southcombe's Embargo Films and Poisson Rouge Pictures are producing; the four-week shoot kicked off on May 15 on location in Scarborough.
The film is adapted by Southcombe from Fiona Evans' award-winning play, about two dangerously charged teacher-pupil relationships. The story unfolds over two weekends in the faded grandeur of seaside resort Scarborough.
Producer is Christopher Granier-Deferre (Gone Too Far!), with Chris Simon of Embargo and Jim Reeve of Great Point serving as executive producers.
Southcombe said: "This is a really important project for me, one I've been yearning to do ever since I first saw the play at the Royal Court. It dares to look at these people as humans not monsters, asking you for one brief moment not to pass judgment. I guarantee you'll feel differently about each couple by the end."
Granier-Deferre, who also worked on the iFeatures slate including Lady Macbeth and The Levelling, said: "I'm thrilled to be making Scarborough with Barnaby and the magnificent cast and crew we've assembled. It is a touching, powerful and thought-provoking piece that asks us to look beyond the moral implications of these relationships and instead at the individuals caught up in their destructive wake."