Screen can reveal a first-look image from the upcoming horror thriller Wally's Wonderland, in which Nicolas Cage plays a janitor at a condemned amusement park who must battle demonic animatronic foes.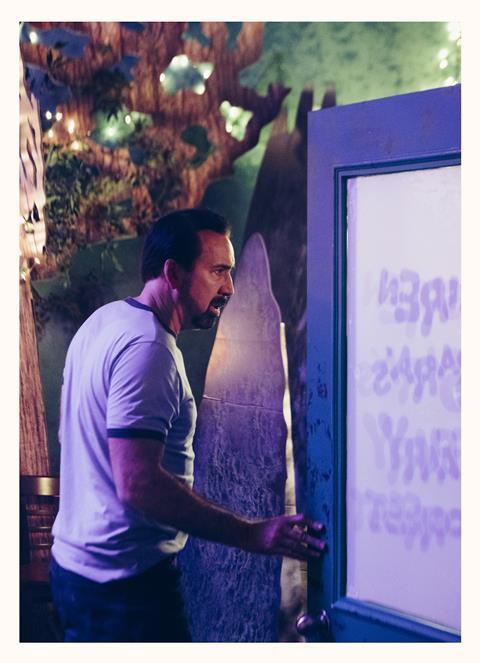 Kevin Lewis directs the film, and Landmark Studio Group has joined Landafar Entertainment, JD Entertainment, Saturn Films, and Screen Media Ventures to produce in association with Baffin Media Limited with the support of Great Point Media.
Worldwide sales agent Foresight Unlimited is showing footage to EFM buyers and has licensed deals in Scandinavia (SF Studios), Italy (Eagle Pictures), CIS (Central Partnership) Latin America (CDC), and Middle East (Salim Ramia).
Rights have also gone in Poland (M2), former Yugoslavia and Bulgaria (Blitz), Thailand (Sahamongkol), Indonesia, Malaysia and Vietnam (OneWorld Alliance), Philippines (Pioneer), Iceland (Myndform), and pan-Asia pay-TV (Fox-Disney).