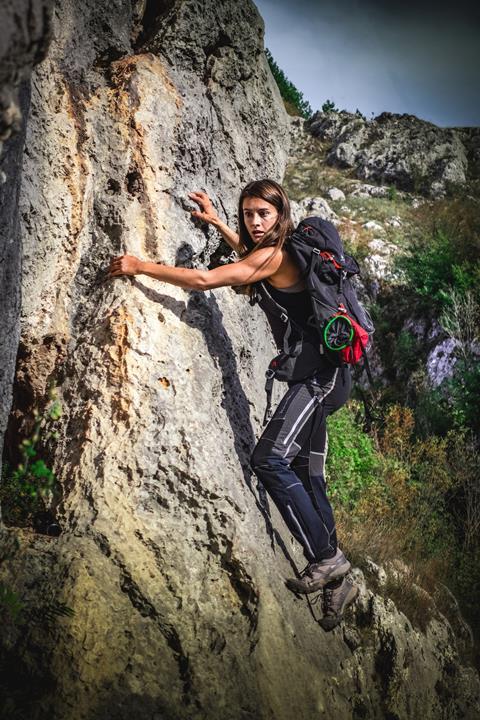 Production is underway in Serbia on Howard J Ford's The Ledge, with GFM Films Sales recording first deals on the UK-Serbian co-production.
GFM is handling worldwide rights on the title, and has sold to North America (Saban), France (AB), Germany (Peppermint), Spain (YouPlanet), Benelux (WW Entertainment), Portugal (Outsider), former Yugoslavia (Karantanija Cinemas), Australia and New Zealand (Vendetta Films), Middle East (ECS), Korea and Vietnam (Noori Pictures), China (Morejoy), India (Soundspace), Taiwan (Caichang).
Screen has an exclusive first look at lead actress Brittany Ashworth in the feature.
The Ledge is a thriller about a young woman who finds herself in a free-climbing chase up a freezing mountain, pursued by a group of murderous men who have just thrown her companion off the mountain ledge.
Ashworth leads the cast alongside Ben Lamb, Louis Boyer, Nathan Welsh, David Wayman, and Anais Parello.
The film is produced by Kate Hoffman and Fred Hedman of the UK's Evolution Pictures, with Milos Djukelic of Red Production in Belgrade, Serbia.
Evolution worked with Red to ensure the production complies with Covid safety requirements in Serbia, with cast and crew monitored on a daily basis.
"The story of The Ledge is an interesting parallel with the effort it takes to make a movie of this scale in the middle of the pandemic!" said Djukelic.