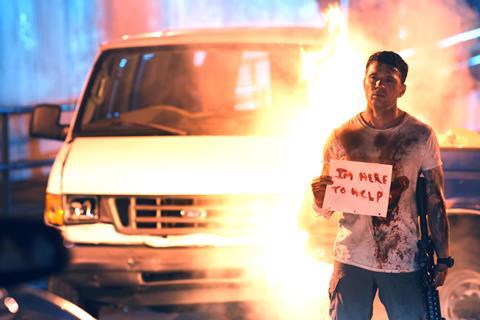 Screen can reveal a first-look image from Ryan Phillippe action thriller The 2nd that Voltage Pictures is discussing with worldwide buyers at EFM.
Brian Skiba directs the film about Vic Davis (Phillippe), a secret service operative visiting his estranged son at college who gets caught up in a hostage situation involving the daughter of a Supreme Court judge.
Jack Griffo, Samaire Armstrong, and Casper Van Dien also star.
Geoffrey James Clark, Phillippe, James Shavick, Skiba, and Josh Tessier produce, and Nicolas Chartier, Jonathan Deckter, and Drew Ryce are executive producers.