Diagnosis stars Screen Star of Tomorrow Charlotte Spencer [pictured].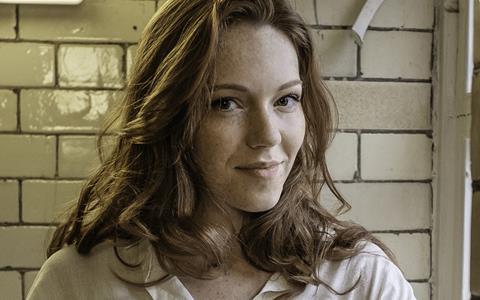 Diagnosis, the first film to be made under the newly launched BBC and NFTS Greenlight Short Project, started shooting on Sunday (May 29).
The film is a joint venture between BBC Films and the National Film and Television School to fund one short a year for three years made by recent NFTS graduates.
Diagnosis, is written and directed by Eva Riley, whose graduation film from the NFTS, Patriot, competed for the short film Palme d'Or at Cannes 2015.
Producer Emilie Jouffroy's film Edmond won the NFTS its third consecutive Short Animation BAFTA award earlier this year.
Diagnosis is filming on location in north London, and stars Charlotte Spencer (Screen International Star of Tomorrow 2015) as Sally, a seemingly conventional young woman with a secret hobby - acting in medical role-play situations for trainee doctors.
Head of BBC Films Christine Langan said: "There's a wealth of potential and talent in this dynamic female team and we're thrilled to be supporting them on our first Greenlight outing with the NFTS."
NFTS director Nik Powell said: "We are extremely pleased to be partnering with the BBC on the Greenlight Short Project and it's fantastic to hear that shooting on the first film has started.
"The BBC has long been a big champion of new talent, especially at the NFTS, and we are hugely appreciative of this as are Eva and Emilie who have an extremely bright future ahead."
The second round of the Greenlight Short Project will be announced soon.