Inaugural Norwegian event reveals first wave of programme.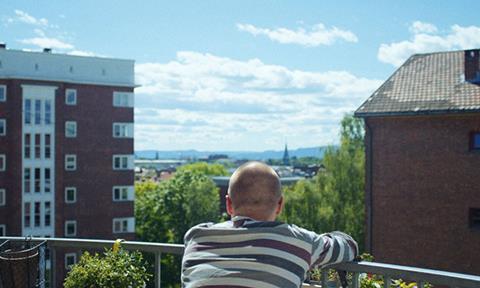 Oslo's inaugural Oslo Pix festival (June 8-13) will open with the Norwegian premiere of Ole Giæver's From The Balcony.
The film, which had its world premiere in Berlinale Panorama, is about a man standing on his balcony in Oslo, who throughout a year examines his place in the world.
Director Giæver said, "I really believe in the festival's profile and in the people who work with Oslo Pix. This is a festival I think will grow and become a prominent and important film festival, so I'm very proud I get to open the very first Oslo Pix with From The Balcony."
Program manager Cato Fossum said, "No one in Norway makes films like Ole Giæver. No one outside of Norway does it either. That alone is reason enough to see From The Balcony. The film also has a filmic and philosophic magnitude that spans from Bjølsen in Oslo to the outer reaches of the universe. What more could you wish for in a premiere film?"
From The Balcony will be released in Norwegian cinemas on June 30.
The film's production company Mer Film is also partnering with Oslo Pix to have a competition where the winner will get a private home screening with Giæver in attendance.
Fossum expects the inaugural edition to include about 60 films.
"Oslo Pix sets out to be an audience festival with something for everyone to enjoy. Our goal is to promote movies that would otherwise not be shown, as well as having a selection of titles that eventually be distributed in Norwegian cinemas," Fossum said
Other titles already confirmed are: The Ornithologist, The Man, I Am Not Your Negro, Prevenge, Menashe and Loving.
The festival's full programme will be revealed on May 24.
Despite the similar name, the festival has no ties to CPH PIX.