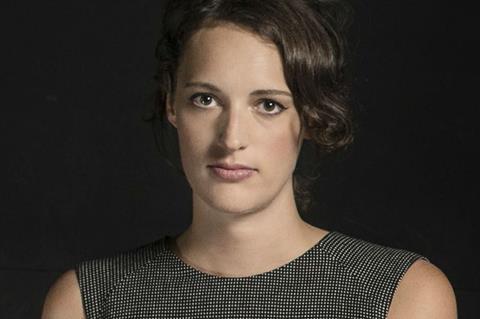 The TV industry "can no longer get away with not having the conversation" about the issues raised by the #MeToo movement, according to Fleabag and Killing Eve writer Phoebe Waller-Bridge.
Talking to Broadcast at the 'pink carpet' Cannes premiere of BBC America's Killing Eve, which stars Sandra Oh and Jodie Comer in lead roles, Waller-Bridge said that "people have woken the fuck up" around the need for more female-centric stories.
Asked whether there are more such opportunities on the programming side, Waller-Bridge said: "There is a huge appetite and a need for these stories to be told. Because of the conversation around #MeToo, these stories are coming to the surface more and becoming more specific and nuanced, so people are more open to hearing and seeing those stories."
In January, Waller-Bridge attended the Sundance Film Festival to promote a short film and took part in a Respect Rally on the back of the #MeToo movement.
The writer and actress, whose next major projects include romantic thriller Run, which was recently picked up by Entertainment One, and a role in feature film Solo: A Star Wars Story, pointed out that Killing Eve "felt like a really great example" due to how BBC America had instantly taken it to its heart - and swiftly commissioned a second series.
She added: "Reading Luke Jennings' Villanelle novels [the basis for the series] as well, we were ready for those stories to be front of everyone's minds. The story has been started and must continue."
Comer added: "This show is not only written by a woman, but women are at the epicentre of it all – not only in front of but also behind the camera. I'm hoping that at this moment it is part of that change."
Killing Eve's premiere was part of the inaugural Cannes Series drama festival. It is distributed by Endeavor Content.
The drama has been picked up by BBC1, where it will air in September.
This story originally appeared in Screen's sister publication Broadcast.