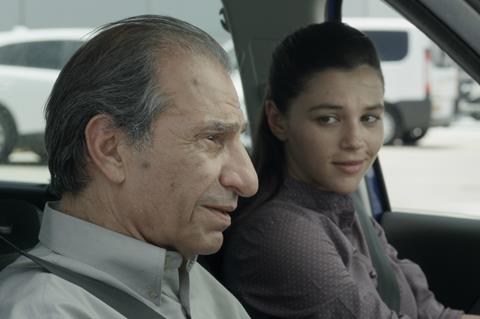 Mark Damon's Foresight Unlimited has picked up worldwide sales on Israeli auteur Avi Nesher's Toronto selection The Other Story (Sipur Acher) and will introduce to buyers this week.
The drama will premiere in Contemporary World Cinema and starts with a P+I screening on Friday (September 7) followed by the first public screening a day later. Sasson Gabai from The Band's Visit, Joy Rieger, the breakout star of Nesher's Past Life, Yuval Segal, Maya Dagan, Avigial Harari, and Maayan Bloom.
Nesher and Noam Shpancer wrote the screenplay to The Other Story, which marks Neasher's fifth consecutive feature to screen in Toronto after The Secrets, The Matchmaker, The Wonders, and Past Life.
The story follows a Jerusalem man and his estranged ex-wife as they try to persuade their formerly hell-raising daughter not to become engaged to a devout musician and enrol in an ultra-orthodox seminary.
The parents realise that the closer they try to get to their daughter, the more she wants to distance herself from them.
Metro Communications, Artomas Communications, and MiLa Media are the production companies, and David Silber, Nesher, and David Milch served as producers. Moshe Edery and Leon Edery are executive producers.
Foresight Unlimited's sales slate includes: Todd Robinson's The Last Full Measure starring Sebastian Stan, Christopher Plummer, William Hurt, Samuel L. Jackson, Ed Harris, Peter Fonda, and Amy Madigan; and We Die Young, directed by Lior Geller.