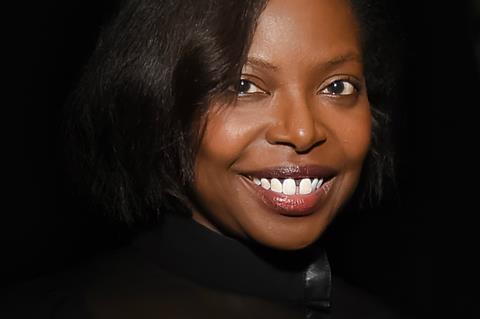 Former AFI FEST director Jacqueline Lyanga has joined Film Independent as artistic director where she will be tasked with revitalising the year-round film, television and new media programme.
Lyanga, who was recently made a knight of the Order of Art And Letters by the French government, will also curate The Portal, a showcase of VR and immersive storytelling produced in partnership with Loyola Marymount University School of Film and Television that runs at the school's Los Angeles campus from September 20-22.
Lyanga will oversee the expansion of additional programming throughout the year across the Los Angeles, and will play a key role in programming Global Inclusion Summit, an autumn conference focused on issues of diversity and representation around the world.
She began her collaboration with Film Independent last year as LA Film Festival guest director, VR and Immersive Storytelling.
"I am thrilled to announce Jacqueline Lyanga as our new artistic director," said Film Independent president Josh Welsh. "We have long admired her work and last year were fortunate to have her curate our exhibition program of AR, VR and new media, The Portal. I'm very happy to have her bring her vision to Film Independent on a year-round basis."
"Jacqueline joins Film Independent at a moment of tremendous growth in our organization. With her knowledge, vision and international experience, we're confident that she will create a new model of year-round celebration and support of the film community in Los Angeles."
"Film Independent is a vital organization that serves Los Angeles and a global community of filmmakers," said Lyanga. "I am elated at this opportunity to build out an innovative year-round programming strategy for Film Independent that will champion filmmakers and artists and provide a new platform for cultural experiences."
During her eight-year tenure as AFI FEST director, Lyanga created the festival's guest artistic director programme that brought selections by David Lynch, Pedro Almodóvar, Bernardo Bertolucci, Agnès Varda and Sophia Loren to the festival.
She launched a showcase of immersive storytelling, revived a section for independent filmmaking, and the Screen Education and Storytelling Bootcamp programmes for middle and high school students.
In addition to Lyanga, Film Independent's programming team includes senior programmer Jennifer Wilson. Film Independent Presents is produced by director of events Rachel Bleemer and event producer Rebecca Montalvo.