Éva Vezér, the former European Film Promotion (EFP) president, died at the weekend following a serious illness.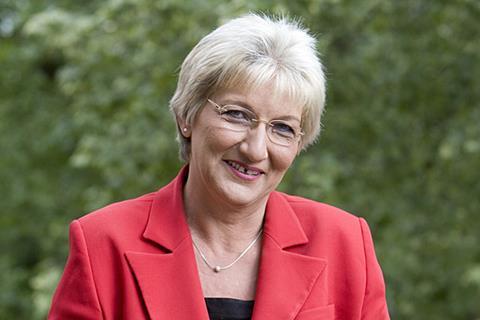 Vezér, was president of the pan-European promotion body EFP from 2009-2011, had extensive experience of working both for the film and television industries. She was 56.
EFP said in a statement: "We will always remember Éva as a wonderful colleague, and an extremely warm-hearted person with a great sense of humor. We are saddened by this news and our thoughts are with her family and her dearest friends."
She spent periods at the distributor-exhibitor Budapest Film and the first joint venture distributor UIP Duna Film as well as working for the public-service satellite channel Duna Television where she initially served as the head of programme acquisitions and later as programming director.
Vezér played a key role in bringing the Hungarian film and TV industry into contact with the EU's MEDIA Programme as the manager of the first MEDIA Desk in Hungary.
She also served as Hungary's representative for Audiovisual Eureka, the European Audiovisual Observatory, the European Commission's MEDIA Committee and the Experts Committe of Europa Cinemas.
Until June 2011, Vezér headed up the Hungarian film promotion agency Magyar Filmunió Ltd (now the international division of the Hungarian National Film Fund) for ten years as general manager and was elected as EFP's president at Cannes in May 2009 after having previously served as its vice-president.
With her engaging smile and friendly disposition, Vezér was a popular figure in the international film community.
She was also a member of the Camera d'Or jury at Cannes in 2011, on the European Parliament's LUX Prize selection panel in 2012 and 2013, and also chaired the East of the West competition jury in Karlovy Vary last year.