EXCLUSIVE: The Game Of Kings due to enter pre-production at Pinewood, London, in early 2017.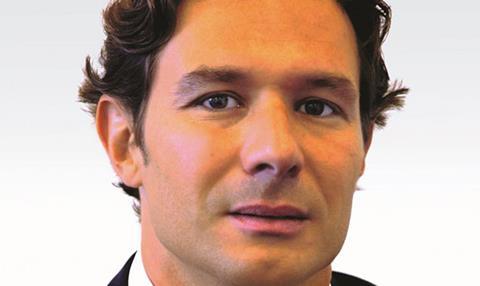 Former EuropaCorp marketing chief Fabrice Denizot's [pictured] production outfit Maverix Entertainment is joining forces with Los Angeles-based California Enterprises on a polo-themed drama called The Game of Kings.
The picture revolves around Olivia Steward, an underdog groomer who rises in the ranks of the ultra-competitive sport of international polo with her rehabilitated horse El Condor. Los Angeles-based writer Daniel Freedman wrote the screenplay.
Casting for the protagonist and supporting cast is currently underway.
It will be the first feature production for Denizot's new Paris-based film company Maverix Entertainment.
He recently launched the company with the support of business partners Philippe Lhomme and Stephane Nathan. Lhomme is the co-founding president of Brussels-based media and entertainment investment fund Deficom.
Denizot was chief marketing officer at EuropaCorp from March 2012 to early this year, working closely with late CEO Christophe Lambert on his plans to make the company more internationally focused.
Prior to that, Denizot worked his way up to distribution and acquisitions VP at Paramount Pictures France, having originally joined the company when it was still United International Pictures.
He first cut his teeth in the film industry working as an assistant at Ridley Scott's RSA Films in London in the late 1990s.
California Enterprises is the production company of Maurizio Bizzarri, a producer and product placement specialist experienced in working with top brands and big budget films who has recently extended his activities into feature film production.
The Game of Kings – capturing the world and lifestyle of wealthy polo players – was first developed by California Enterprises.
The partners said the film is scheduled to go into pre-production at Pinewood in London in January 2017.
Freedman wrote the first draft of former Joe Carnahan development project Undying Love.