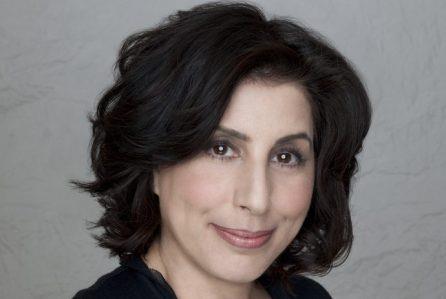 Former Warner Bros president of worldwide marketing and distribution Sue Kroll has unveiled a slate for her new production company that includes a Ridley Scott-produced sci-fi thriller and Mark Wahlberg's take on vintage TV series The Six Billion Dollar Man.
Kroll announced in January that she would be leaving her Warner post and setting up her Kroll & Co Entertainment operation based at Warner Bros.
The Kroll & Co slate contains sci-fi outing Nemesis, which Scott will produce with Jules Daly; young adult drama The Selection, from producers Denise Di Novi and Pouya Shahbazian; a yet-to-be-titled Sandra Bullock comedy, with Bullock and Michael Bostick producing; and action thriller The Six Billion Dollar Man, with Wahlberg starring and producing alongside Stephen Levinson, Bill Gerber, Scott Faye and Karen Lauder.
Kroll will also be an executive producer on Warner's remake of A Star Is Born, Edward Norton's Motherless Brooklyn, from the Jonathan Lethem book, and The Goldfinch, director John Crowley's adapation of the Donna Tartt novel.
In a statement, Kroll said: "My passion for film and television and for telling great stories is not only the cornerstone of my wonderful career, but has also been a huge part of my life since I was a young girl enthralled by the moving image. I am excited to be collaborating in this new capacity with amazing, visionary filmmakers, many of whom I have known and worked with, and to also champion new and unique voices. This is just the beginning and I am thrilled about our slate of films and our incredible filmmaking partners."