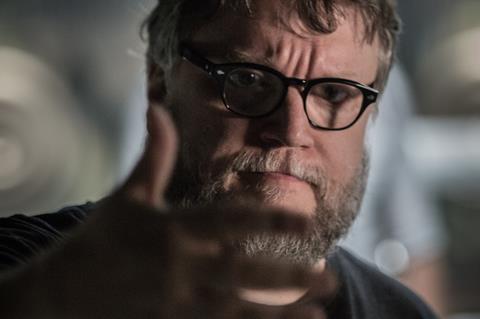 Guillermo del Toro has signed a deal with Fox Searchlight Pictures covering live action features to be written, produced and/or directed by the recent double Oscar winner.
The deal also calls for Fox Searchlight to create a new horror, sci-fi and fantasy label for projects produced and curated by del Toro. Projects under the yet-to-be-named genre label will be financed, marketed and distributed by Fox Searchlight.
The first film in the pipeline under the deal is Antlers, a fantasy-horror story about an elementary school teacher who takes in a troubled student. Crazy Heart writer-director Scott Cooper is set to direct, from a script by Nick Antosca and Henry Chaisson. Del Toro, David Goyer, and J Miles Dale will produce.
In a statement, del Toro, who last month won Oscars for directing and producing The Shape Of Water, said: "For the longest time, I've hoped to find an environment in which I can distribute, nurture and produce new voices in smart, inventive genre films and channel my own. In Fox Searchlight, I've found a real home for live action production — a partnership based on hard work, understanding of each other and, above all, faith.
"After the wonderful experience I had with Fox Searchlight on The Shape Of Water," del Toro continued, "I am honoured to have the opportunity to continue the relationship. I am more than grateful to Nancy, Steve, David and Matthew [Searchlight presidents Nancy Utley and Stephen Gilula and co-heads of production David Greenbaum and Matthew Greenfield] for their trust in me and for joining me on this adventure."
Gilula and Utley added: "Throughout the process of The Shape Of Water coming to life, we have observed first-hand Guillermo at work as a director, a writer, a producer — a creator. We believe in him and the vision for a new Searchlight label and we are eager to embark on this journey with him."