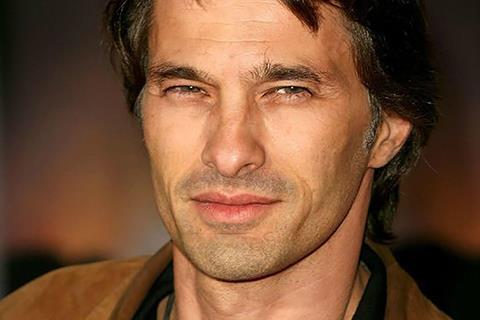 Fortitude International has acquired international rights to TV series Soldiers Of Fortune to star Olivier Martinez, with Roadside Attractions Television on board as executive producers.
Michael Colleary will serve as showrunner on the show about corporate warfare. Martinez will play black-ops specialist Vincent Corbo, who gets hired by a high-tech mogul to overcome the companies, governments and criminal syndicates that attempt to sabotage his business.
Colleary's feature producing credits include Lara Croft: Tomb Raider, Face/Off and his television showrunner credits include Tarzan and Unnatural History.
Richard Fletcher and Trevor Haysom of New Zealand's Mercenary TV Limited will produce Soldiers Of Fortune alongside Tristan Lynch and Aoife O'Sullivan of Ireland's Subotica.
Roadside Attractions Television's Howard Cohen, Eric d'Arbeloff and Jennifer Berman serve as executive producers with Jeff Most, BiFrost's Daniel Wagner, and Martinez and Kimberly Hines. Roadside Attractions Television and the producers represent US rights.
Fortitude International has begun pre-sales. Production is set to commence in late February with additional cast still to be confirmed. The show will span global locations as Corbo recruits a team of experts to protect the billionaire and establish an operating base at the client's New Zealand home.
"A television series set against the backdrop of high-tech private military units deployed by billionaires to achieve their political and business goals couldn't be more timely or exciting," Cohen and d'Arbeloff said. Roadside Attractions Television worked on the TV adaptation of Dear White People, which Lionsgate Television produced, after Roadside distributed the feature.
Fortitude has Backstabbing For Beginners in post starring Ben Kingsley and Theo James, which A24 has set for a US theatrical release on April 20, 2018; Ideal Home with Paul Rudd and Steve Coogan; psychological thriller Nomis starring Henry Cavill; and Drunk Parents with Alec Baldwin and Salma Hayek.
In pre-production is political thriller Benjanmin's Crossing starring Colin Firth to be directed by Pat O'Connor.