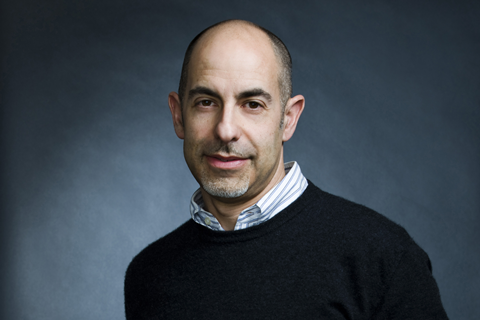 Apple has confirmed that it is developing a series based on Isaac Asimov's celebrated Foundation sci-fi novels, with David S Goyer and Josh Friedman attached as writers and Skydance Television set to produce.
If the series is ordered, Goyer (pictured) and Friedman will be showrunners and serve as executive producers with Skydance's David Ellison, Dana Goldberg and Marcy Ross.
Asimov's sprawling saga, one of the landmarks of the sci-fi genre, was originally published as a trilogy – consisting of Foundation, Foundation And Empire and Second Foundation – in the early 1950s.
Four more books followed in the 1980s and 1990s continuing the story of a mathematician who predicts the fall of the vast galactic empire and forms a group of artisans and engineers to preserve and expand on humanity's collective knowledge in preparation for the rise of a new order.
A number of attempts have been made in the past to adapt the novels for the big or small screen, with the latest being made by HBO in 2014.
The Apple project will boast impressive genre credentials. Goyer is best known as writer of Batman Begins and Batman v Superman: Dawn Of Justice and is also the creator of TV series Flashforward, Da Vinci's Demons and Krypton. Friedman's feature credits include War Of The Worlds and the upcoming Avatar 2 and he is currently writing the TV version of Snowpiercer.
Skydance currently produces Altered Carbon for Netflix and is developing a series based on Kim Stanley Robinson's Red Mars books.
For Apple, the Foundation series would join a slate that already includes See, a sci-fi drama series from Peaky Blinders creator Steven Knight, thriller series Are You Sleeping, a reboot of anthology show Amazing Stories from Steven Spielberg, a space drama from Ronald D Moore, a drama series to be written and directed by Damien Chazelle and a psychological thriller series from M Night Shyamalan and Tony Basgallop.