The four micro-budget projects will be presented at the 73rd Venice International Film Festival in 2016.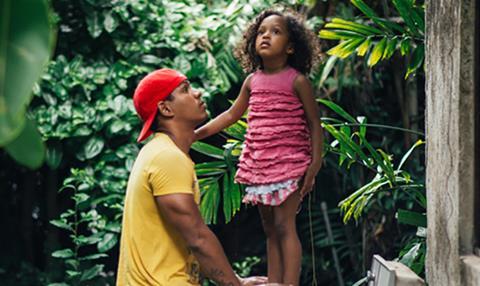 Biennale College - Cinema, the Venice International Film Festival's emerging filmmakers initiative, has selected four 2015/16 projects to move into the production phase of the programme.
The four teams will receive $160,000 (€150,000) to produce their projects, and will premiere them at the 2016 Venice International Film Festival (Aug 30 - Sept 10).
Now in it's fourth year, the Biennale College program aims to nurture new international filmmakers by helping them to develop micro-budget films through workshops and industry mentors.
The four teams were chosen from the 12 projects that participated in the first round of workshops earlier this year.
Traditionally, only three films are chosen, but this year Alessandro Aronadio's Orecchie (Ears) has been added as a one-time exception due to the project's quality and interest.
The second and final round in the program includes two more workshops held on Dec 3 - 6, 2015 and Jan 10 - 14, 2016.
Orecchie (Ears) is Aronadio's second film. His first film, One Life, Maybe Two, which follows a young man after his car crashes into a police vehicle, was nominated for three awards at the 2010 Berlin International Film Festival, including Best Debut Film.
The other three projects will be the directors' first films.
Last year's projects were Kuba Czekaj's Baby Bump, Kohki Hasei's Blanka, and Anna Rose Holmer's The Fits.
Screen interviewed Venice's director Alberto Barbera about the success of the initiative at this year's festival.
The 2015 projects:
Mukti Bhawan (Hotel Salvation) (India)
Dir. Shubhashish Bhutiani, prod. Sanjay Bhutiani
Orecchie (Ears) (Italy)
Dir. Alessandro Aronadio, prod. Coldagelli
Quimili (Argentina)
Dir. Sofia Brockenshire, prod. Verena Kuri
La Soledad (Venezuela)
Dir. Jorge Thielen Armand, prod. Adriana Herrera and Manon Ardisson