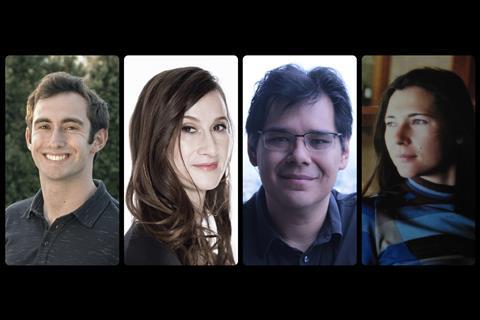 US not-for-profit scientific organisation the Alfred P. Sloan Foundation has selected four filmmakers to receive a combined $70,000 in funding as part of the Sundance Institute's Science-in-Film intitiative.
Writer John Lopez received the $25,000 Sloan Commissioning Grant for Incompleteness, an adaptation of Rebecca Goldstein's book. Set in the lead up to the Second World War, the story follows Kurt Godel, a logician who falls in love and discovers two mind-bending proofs that shake mathematics and philosophy to their cores.
Previously a writing fellow at the Sundance Institute's Episodic Lab, Lopez was an associate producer on Hossein Amini's The Two Faces Of January, and has written for shows including Showtime's The Man Who Fell To Earth.
Writer-director Cynthia Lowen received the $15,000 cash Sloan Development Fellowship, for Light Mass Energy, the story of Mileva Maric Einstein, a pioneering physicist and essential contributor to the theory of relativity, whose contribution has often been overlooked in favour of that of her husband Albert Einstein.
Lowen will participate in the upcoming Sundance Feature Film Program Screenwriters Intensive with her script for the film.
Writer Benjy Steinberg received the Sloan Episodic Fellowship with $10,000 cash award for The Professor and the Spy, about an ambitious female physics professor who discovers that her research partner is a notorious Soviet spy.
Sophie Barthes was previously announced as recipient of the $20,000 cash Feature Film Prize for Sundance Premieres selection The Pod Generation. Starring Emilia Clarke and Chiwetel Ejiofor, the film is set in a near-future, when technology offers an expecting couple the opportunity to share their pregnancy via a detachable womb.
Previous Feature Film winners include Kogonada's After Yang last year, Ejiofor's The Boy Who Harnessed The Wind in 2019, and Werner Herzog's Grizzly Man in 2005.
Earlier in the day Barthes participated in a Sundance panel about how science and technology can create bright futures instead of dystopian ones; before the Sloan Foundation awards were presented at an afternoon event.
Sundance continues until Sunday, January 29.