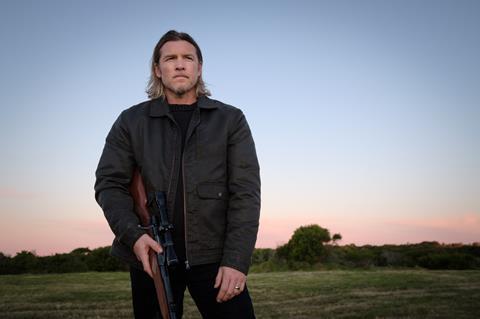 Australia's CinefestOZ has announced that the finalists for its lucrative annual film prize are Gracie Otto's Seriously Red, Matt Nable's Transfusion, Jub Clerc's Sweet As and Goran Stolevski's Of An Age.
The winner of the $68,000 (AU$100,000) prize will be revealed at the 15th edition of the festival, which is set to run from August 23-28 in the Margaret River region of Western Australia. It is the country's only film festival dedicated solely to Australian cinema.
Transfusion marks the feature directorial debut of actor, screenwriter and novelist Matt Nable and stars Sam Worthington as a former Special Forces operative thrust into the criminal underworld to keep his only son from being taken from him. The feature is a Stan Original title and will debut on the streaming service this year after a theatrical release through Madman in Australia and New Zealand. Altitude handles international sales.
Of An Age depicts a romance between two young men in Melbourne set over the course of one sweltering summer's day in 1999. It marks Stolevski's second feature and is due to open the Melbourne International Film Festival on August 4. Universal-owned Focus Features secured all world rights from Bankside Films excluding Australia and New Zealand, which is being handled by Causeway Films and Bonsai Films.
The only Western Australian film in the selection is Clerc's personally inspired coming-of-age road movie Sweet As, written with Steve Rodgers. The story of a young indigenous woman is being distributed locally by Cinemaplus, the theatrical distribution and rights management company of production company Arenamedia. No sales agent is yet attached.
The contenders are rounded out by Otto's comedy Seriously Red, which stars screenwriter Krew Boylan as a Dolly Parton impersonator. The cast also includes Bobby Cannavale and Rose Byrne. It received its world premiere at SXSW in March and is being released in Australia by Roadshow. Arclight handles international sales.
The film prize had long been the biggest in Australia since its launch in 2014. However, Melbourne International Film Festival launched a prize of AU$140,000 ($95,000) this year that is open to features from anywhere in the world.
CinefestOZ is set to feature 270 film screenings and events this year at around 35 venues in Busselton, Margaret River and Bunbury.