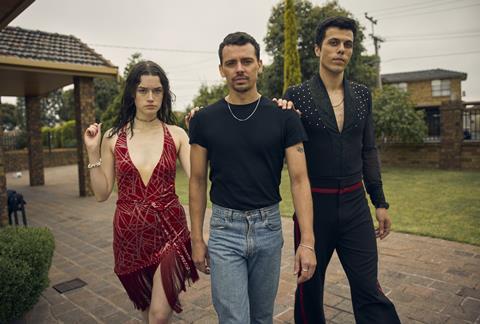 The Melbourne International Film Festival (MIFF) will open with the world premiere of Goran Stolevski's Australian drama Of An Age and close with Lachlan McLeod's documentary Clean.
MIFF's 70th edition is set to take place in cinemas from August 4-21 and will mark a return to in-person screenings, after being forced to shift online for the past two years due to the Covid-19 pandemic.
Of An Age marks the second feature of Australia's Stolevski and depicts a romance between two young men in Melbourne set over the course of one sweltering summer's day in 1999. It was acquired by Focus Features for the US following the April release of Stolevski's first feature, You Won't Be Alone, which premiered at Sundance.
Clean will receive its Australian premiere as MIFF's closing film, after premiering at SXSW, and explores the world of "trauma cleaning" through the journey of business owner Sandra Pankhurst and the workers at Melbourne's Specialised Trauma Cleaning Services.
MIFF is Australia's longest-running and largest film festival and shows about 250 features each year.
Ahead of the unveiled of the full programme on July 12, festival organisers revealed that screenings would be hosted in Melbourne's CBD and suburban sites, as well as through regional Victoria. The festival's online streaming platform, MIFF Play, will also return with a selection of films from the 2022 line-up, which will be made available nationally from August 11-28.
Further titles revealed ahead of the full announcement include Hong Sang-soo's The Novelist's Film, Charlotte Gainsbourg's Jane by Charlotte, Ari Folman's Where Is Anne Frank, and First Nations anthology film We Are Still Here.
A new $100,000 (AU$140,000) best film award was announced earlier this year, open to features from anywhere in the world that are either a debut or a second film for the director. The inaugural prize will be presented on the closing night of the festival.