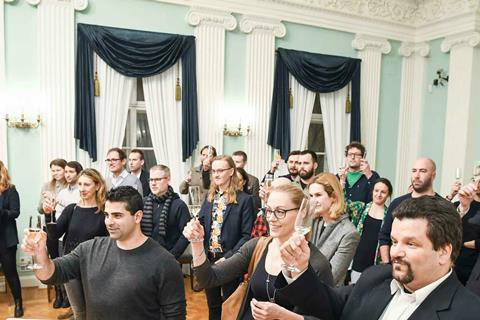 Genre market Frontières has partnered with the Swedish Film Institute, Nordisk Film & TV Fond, Norwegian Film Institute, and the Netherlands Film Fund on the fourth edition of the Finance & Packaging Forum set to run in Sweden in February 2020.
The event will take place in the coastal city of Karlskrona from February 27 to 29 and is being organised by Carl International Film Festival and Nordic Factory.
The forum is one of three annual internationally recognised programmes organised by Frontières besides the Frontières Platform in Cannes and the Frontières International Co-Production Market in Montreal at the Fantasia International Film Festival, where the initiative was born in 2012.
Films to emerge from the Frontières initiative include Cannes Critics' Week selections Raw (sold by Wild Bunch) by Julia Ducournau and Vivarium by Lorcan Finnegan (sold by XYZ Films); and Epic Pictures sales titles Extra Ordinary and Sea Fever.
The Frontières Finance & Packaging Forum selects 12 genre projects seeking to complete their financing and advance to the production stage and invites 25 industry leaders to attend the three-day closed event. The focus is primarily on emerging filmmakers from the independent sector, predominantly from North America and Europe, with an emphasis on Nordic territories in the fourth iteration. Select projects are invited to participate in the Frontières Platform in Cannes in May 2020.
"The Nordic genre community only continues to flourish, and we are thrilled to bring the Forum to Sweden after such a successful edition in Helsinki this past February," said Frontières executive director Lindsay Peters. "Sweden's commitment to gender parity and excellent collaborative opportunities for the Canadian film industry will make this an exciting start to 2020 for Frontières."
"It's an honor for Carl International Film Festival to host this amazing event in the symbol year of 2020," added Carl International Film Festival head of festival and industry Henrik JP Åkesson. "Sweden took the lead of 50/50 by 2020 and the world followed. We hope to add some new value to an already successful event and welcome the global film industry to join us in beautiful Karlskrona!"
International projects with 20-50% of their financing in place are eligible to take part in the fourth edition and the submission deadline is December 7. Click here for further information.