BASE conference reveals that iTunes leads the way in digital market.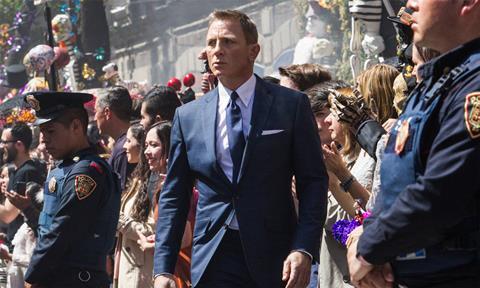 In spite of the continuing decline of DVD, the UK video market in 2016 was worth a very robust £2.25 billion according to data released by BASE (British Association for Screen Entertainment) yesterday (March 16) at the organisation's 'Insight Forum' in London.
Twentieth Century Fox Entertainment UK had the greatest market share in combined film sales (physical and digital), taking 21.3% of the volume market.
Universal were just behind on 21.1%, helped by the strong performance of The Secret Life Of Pets, with Disney in third on 16.9%.
Fox also led the Blu-Ray market with 20.8% volume and 21.2% value share with a slate led by Spectre, The Martian, The Revenant and Deadpool.
Meanwhile, Universal Pictures Home Entertainment had an 18.5% value share of the physical market. Fox were second on 17.6%, with Warner Bros. in third on 13.8%.
Universal also had the highest number of titles to surpass 100,000 unit sales of any distributor in 2016.
Among the notable successes of 2016 were Bond movie Spectre which achieved 1.58 million physical sales, and Star Wars: The Force Awakens, which had combined sales in excess of 2.3 million units.
Digital
In the digital market, iTunes led the way with 44.1% of electronic sell-through followed by SkyStore with 32.5% and Amazon Video with 11.4%.
However, the data revealed that physical rental has continued to drop and now represents only 4.3% of the value of the rental market. The second biggest market share for physical rental is now local libraries, which account for 25% of the market. The market leader is Amazon owned LoveFilm, with a 64% share of the market.
Delegates at the Insight Forum, held at Picturehouse Central in London's West End, welcomed the launch earlier this year of a combined film chart with the Official Charts Company, covering all physical formats and digital downloads.
The UK is the first territory in the world to have access to a weekly combined physical and digital chart.
"This has only been possible through collaboration between distribution and digital retail, and the hard work and determination of the team at the Official Charts Company to bring it to life" James Duvall of BASE said of the new chart.
"In a year where rental crept ahead of ownership and piracy evolved at an alarming rate, we have never needed an effective trade body more," Aodan Coburn, evp International, Sony Pictures Home Entertainment, commented of BASE (the rebranded version of the British Video Association.)
Demographics
In his address, James Brown, consumer insight director at research company Kantar Worldpanel, pointed to demographic quirks in physical retail and catalogue films. Physical DVD sales may be declining but older shoppers are picking up at least some of the slack.
"Men over 60 are actually spending a lot more on catalogue film over the last year, although they're not the most exciting group, they are extremely important. They account for about one pound in every seven pounds spent on catalogue film," Brown stated.
He attributed this startling growth to their desire to share their experiences with their family.
"They're browsing more for their content. A lot of the older titles are coming through, especially the more nostalgic titles like Dad's Army and critically acclaimed films like Room. The £10 price point is really key. They're not just looking for the cheapest things. It is more about sharing it with their families and it is more about the physical retailers.
"Whatever we can do as an industry to make sure we are still helping these older consumers to share their love of film with their families is really important."
New initiative for 2017
In the course of the morning, speakers shared details about forthcoming initiatives.
Samantha Haycock, head of marketing - TV & Catalogue, 20th Century Fox Home Entertainment UK flagged up 'Must See Movies Before You Grow Up', a cross-industry "catalogue promotion" initiative that will be launched in June.
Distributors Sony, Universal, Warner Brothers, Studiocanal, Lionsgate, Twentieth Century Fox and eOne are all participating as are Sainsburys, Tesco, Wuaki.tv, Sky Store, HMV and Amazon.
Hatched by BASE and ERA (Entertainment Retailers Association) together with IntoFilm, this is intended as a film answer to World Book Day and Record Store Day.
"This is genuinely the first in a new world of collaborations. Never before has retail, both physical and digital, come together with video distributors to deliver one trade wide campaign," Haycock said of Must See Movies, which will highlight kids' titles from Dumbo to Trolls.