The executive most recently served as president of worldwide distribution for the home entertainment division.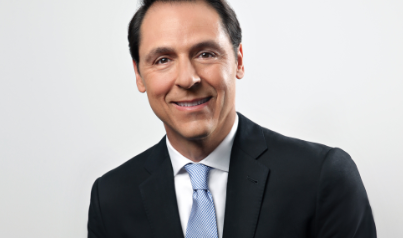 Feldman will continue to report to predecessor Mike Dunn, who was recently promoted to president, product strategy and consumer business development at Twentieth Century Fox.
He will shape the distribution and marketing footprint for the division, overseeing Fox's worldwide physical and digital transactional businesses.
Feldman will develop and implement Fox's marketing and distribution strategy for enhanced formats including Digital HD, 4K Ultra HD and virtual reality.
He will drive strategic alignment and business growth of retail partners such as Amazon, Best Buy, Comcast, DirecTV, Google Play, iTunes, PlayStation, Sky, Target, Walmart, Vudu, and Xbox.
Feldman will continue to lead all home entertainment businesses for third party partners including DreamWorks Animation, eOne, EuropaCorp, Lucasfilm, MGM, Pathe, and Warner Brothers.
"Keith is an exceptional global executive that has boldly advanced our transactional businesses," Dunn said.
"As we continue to navigate the rapidly shifting media landscape and evolving consumer habits, his experience, leadership and proven business acumen perfectly position him to drive the division forward."
Feldman added: "I look forward to shaping go-to-market strategies that will leverage emerging technologies and business models to inspire and engage our consumers with high impact, relevant and creative product offerings."
Fox Home Entertainment has offices in 16 countries worldwide and operates a direct distribution organisation in more than 100 countries.