Fox Searchlight picks up David Mackenzie's UK prison drama.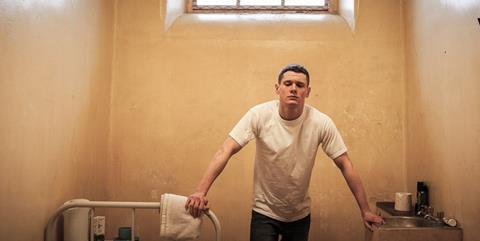 Fox Searchlight has picked up UK rights to David Mackenzie's well-received Telluride and Toronto feature Starred Up.
Jack O'Connell, Ben Mendelsohn and Rupert Friend star in the tough prison drama about a violent and troubled teenager (O'Connell) making the difficult transition from a young offenders' institute to adult prison.
Friend plays the prison's unconventional therapist while Mendelsohn plays one of the prison's longest detained inmates.
The deal was brokered by Fox Searchlight's executive vice president of acquisitions Tony Safford and senior vice president of business affairs Megan O'Brien with Abigail Walsh and Andrew Orr of Independent.
The film was written by Jonathan Asser and produced by Gillian Berrie.
"We are most proud to distribute David Mackenzie's immersive, visceral drama, with its vivid sense of place, involving storyline, and rich and authentic characters," said Fox Searchlight Pictures co-president Nancy Utley.
The film is a Film4 presentation in association with Creative Scotland, Quickfire Films, Northern Ireland Screen and Lip Sync Productions. Executive producers Katherine Butler, Sam Lavender, James Atherton, Jan Pace, Norman Merry, Peter Hampden and David Mackenzie.