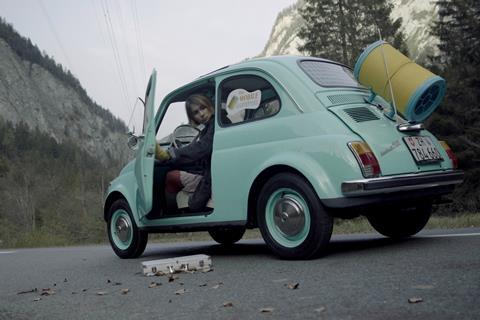 Fox Searchlight has snapped up rights to another short film, acquiring Sew Torn written and directed by 18-year-old filmmaker Freddy Macdonald.
The film will be made available on Fox Searchlight's social media channels. Sew Torn tells of a seamstress, her thread, and a deal gone bad.
Dagna Litzenberger-Vinet stars with Cor Boersma, and Thomas Douglas in the film, which Searchlight said combined a "surprising blend of American cinema starring European actors in Swiss locales".
The Zurich-based, Los Angeles-born Macdonald produced the film and Call Me By Your Name producer Peter Spears is the executive producer.
"Freddy Macdonald is a very promising filmmaker with a fresh and confident storytelling style. We're thrilled to get this short film in front of audiences worldwide," said Fox Pictures chairmen Nancy Utley and Stephen Gilula.
"Having worked with Dagna, Cor, and Thomas, and my cinematographer Sebastian Klinger on a number of shorts over the past three years, I am so pleased that their hard work – their journey with me – has culminated with Sew Torn joining the Fox Searchlight family," said Macdonald. "For a studio that I consider the gold standard of independent film, I couldn't be more excited about future collaborations with the Fox Searchlight team."
Last September Searchlight announced it had acquired the shorts Feathers and Birdie and would be mounting awards campaigns. Its other shorts include Lavender and Skin. The studio did not elaborate on its strategy.
Searchlight's feature slate in its 25th anniversary year includes The Aftermath, Tolkien, Jojo Rabbit, Lucy In The Sky, Wendy, Antlers, Ready Or Not, and Downhill.