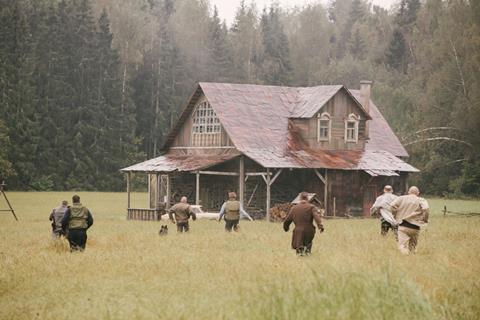 Paris-based Pulsar Content is launching sales on Russian-language serial killer crime thriller The Execution at TIFF, with XYZ Films on board to handle North American sales. It started shooting in Russia on September 9.
The thriller is inspired by the case of an infamous Soviet-era serial killer who eluded police for a decade.
It is the latest production from Moscow-based company Hype Film, the producer of Kirill Serebrennikov's Leto and upcoming Petrov's Flu as well as titles such as Persian Lessons and Sputnik.
The thriller marks the debut feature of award-winning Russian music video and commercials director Lado Kvataniya, who was feted in the Young Director Awards at the Cannes Lions International Festival of Creativity in 2016.
The cast features a host of buzzy local talent including Yulia Snigir (The New Pope, Die Hard), Niko Tavadze (The Parts), Daniil Spivakovsky (Midsummer Madness), Evgeniy Tkachuk (Zimniy), Aglaya Tarasova (Lyod) and Victoria Tolstoganova.
"Lado has already established himself as a visionary director. His body of work has been recognised at the highest level and he has a unique signature style that he has made his own," said Hype Film co-founder and producer Ilya Stewart.
"Lado Kvataniya's…awarded work in advertising and music as well as his short films clearly show his cinematic eye and potential," said Pulsar Content co-founders Gilles Sousa and Marie Garrett.
Paris-based sales company Pulsar Content launched at TIFF last year with the aim of selling both mainstream genre titles and arthouse fare.