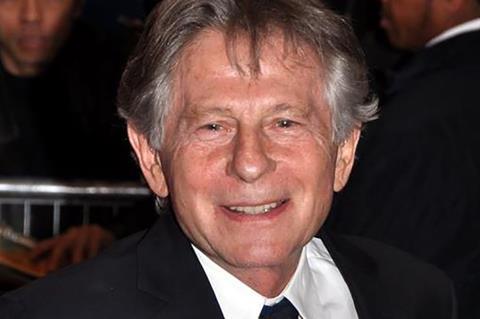 A promised reform drive by France's troubled Academy of Cinema Arts and Techniques has gotten off to a rocky start after the body moved to allow historic members back into its revamped general assembly including disgraced director Roman Polanski.
The 4,313 members of the body, which oversees the prestigious national César awards, elected the new general assembly earlier this month. This assembly will now vote in a gender-balanced governing board on September 29 as well as male and female presidents who will work in tandem over a two-year period.
However it has been revealed that the 164 newly-elected members of the assembly will be joined by 18 "historic" members who had been given the option to remain in an unelected capacity. They included Polanski and the academy's former president Alain Terzian, who resigned last year, as well as respected filmmaker Costa Gavras, producer Margaret Ménégoz (who is acting as interim president of the body), and former Cannes chief Gilles Jacob.
In a further twist, most returning historic members are male, scuppering efforts to create a gender-balanced gender assembly. While the new elected assembly was at parity, the female to male split now stands at 84:98.
Cesar controversy
The 45-year-old body went into meltdown in early 2020 after it emerged filmmakers Claire Denis and Virginie Despentes had been deliberately excluded from the guestlist of one of its flagship events focused on young talent in January.
The incident stoked growing discontent within the French film industry around how the body was being run, amid criticisms over its lack of transparency, gender equality and inclusion. The situation hit crisis point in mid-February when the academy's long-time president Terzian and its entire governing body resigned just days before the 45th Cesar ceremony, forcing France's National Cinema Centre (CNC) to step in to mediate and oversee a process of reform.
Concurrently, the 2020 edition of the awards was already mired in controversy after Polanski's drama An Office And A Spy came out on top in the nominations round, with the film making it into 12 categories, including best film and best director.
This industry approbation came just three months after the film's French release in November was sent into disarray by fresh rape allegations against Polanski, which he denied. Female rights activists expressed outrage at this celebration of Polanski, who still faces charges of statuary rape in the US, related to a case in Los Angeles in 1977 involving a 13-year-child.
There was fresh drama on the night of the awards after Polanski won best director and actress Adele Haenel, who has become a figure head of France's #MeToo movement after going public with accusations that she was molested as a teenager by director Christophe Ruggia, publicly walked out in an act of protest.
Strong feelings
Cinema professionals were quick to react to the latest revelations about the academy's not-so-new-look general assembly.
"There has been this whole story about opacity at the heart of the Césars, then a revolution, for which we are all happy, and suddenly we find ourselves with people who are acting like royalty. It's a bit complicated," actor Eric Métayer, who has been freshly elected to the actors chapter, told French news channel BFMTV.
Speaking on radio station France Inter, actress Béatrice Dalle exclaimed: "Is it a joke? Given the controversy this can create. It's taking the p***. They need to stop this nonsense."
Referring later to Polanski's return, she added: "It's incredible. I couldn't care less about him but what is this strange rule that puts him in office. I don't get it."
French feminist groups and female rights activists also reacted with anger.
"I don't know how many times we need to keep repeating the message intially sent to the [French] cinematheque during its celebration of Polanski in 2017 but our protests signs are ready, if anyone knows about a César academy meeting in the near future," tweeted militant feminist Alice Coffin on Thursday.
The academy's interim president Ménégoz said the return of the "historic members" was linked to the academy's existing statutes.
New general assembly member filmmaker-screenwriter Andréa Bescond, whose 2018 feature Little Tickles revolves around a young woman coming to terms with the sexual abuse she suffered as a child, suggested she would be boycotting the body until the statute was changed.
"It's a masquerade in which we can't participate," she wrote on Instagram. "Please react and change these old statutes, otherwise it will be without us."
The debate is likely to intensify as the September 29 vote for the academy's new governing board approaches.