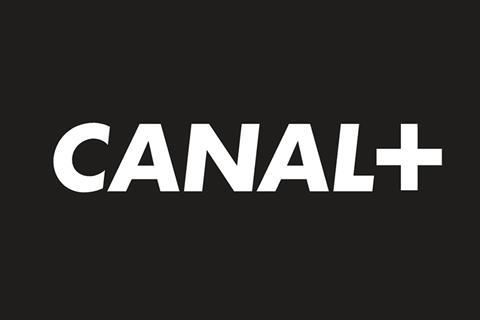 Canal Plus's recent loss of broadcast rights to France's top flight football matches is raising questions in the French film industry over the pay-TV network's role as a key financier of the country's cinema.
The pay-TV giant lost the rights to show France's Ligue 1 for the 2020-24 period after it was outbid by Chinese-backed Spanish media group Mediapro.
The Ligue 1 departure is seen as the latest blow for Canal Plus, which was once France's sports rights kingpin, but has found itself on the back foot in recent years, in the increasingly competitive and globalised sports rights market.
Other departures over the past five years include the UK's Premier League to telecom company Altice and National Basketball Association rights to Qatari-backed BeIN Sports
But the loss of the Ligue 1 rights is particularly significant because they have been with the channel since its creation in 1984, and, alongside cinema, were one of the foundation stones of its early offering.
The debacle also comes at a time when Canal Plus is struggling to retain subscribers for its film and high-end TV offerings in the face of competition from global digital platforms such as Netflix and Amazon as well as local players.
A radical and controversial restructuring operation put in place by industry tycoon Vincent Bolloré, whose company Vivendi owns a controlling stake in the channel, is seen as having had mixed results.
The loss of the Ligue 1 rights is expected to exacerbate the situation, by leaving a hole in the channel's annual turnover as football fans unsubscribe to watch the matches elsewhere.
Reacting to the news on Tuesday, media and telecom analysts at equity management firm MainFirst, put out a note predicting an average 20% drop in subscriber rates as well as a 50% fall in the number of subscribers, which could shave an annual €1b off turnover.
Implications for cinema
This could also have an unwelcome knock-on effect for French cinema.
Under French audiovisual law, Canal Plus is obliged to invest 12.5% of its annual turnover in pre-buying French and European feature films.
Over the last five years, this has resulted in the channel investing around €150m annually in around 100 to 140 films.
According to recent National Cinema Centre (CNC) figures, it pre-bought 136 features, 117 of them majority French productions, in 2017 for a total of €153.7m. This was up slightly from 2016 when it pre-bought 107 features for a total investment of €143.8m.
In return, Canal Plus gets privileged broadcast rights, allowing it to air its investments 10 months after their theatrical release, against 22 months for free-to-air broadcasters with smaller obligations, and 36 months for SVoD players like Netflix and Amazon, in accordance with France's media window laws.
Industry reaction
Professionals in the French film and TV sector are now questioning what the implications will be for the channel's future investment in cinema and are also asking whether Canal Plus's media window privileges still make sense in the digital era.
"It's an earthquake for the sector," Mathieu Debusschère, managing director of French cinema industry guild L'ARP told local news agency AFP.
Canal Plus's football debacle also comes at a time when the future of France's film and TV industries is under scrutiny on a number of fronts.
French culture minister Françoise Nyssen is currently overseeing a review of state broadcasting body France Télévisions, looking at ways of budget cutting and potentially integrating operations across its TV and radio channels, which include France 2 and 3, both of which invest in cinema production.
Another key dossier currently on Nyssen's desk is that of the reform country's media windows laws to fit the digital age, an issue which has divided film and TV professionals.
Pascal Rogard, head of French writers guild SACD, told local media that Canal Plus's loss of the Ligue 1 rights had left the channel "one-legged" and that it was yet another sign of the urgent need for "a rethink of cinema financing".
"I'm sure that Canal Plus will survive"
Canal Plus, publicly at least, is standing by its decision not to match Mediapro's offer in the bid process, which has been put at €780-850m, depending on reports, with the French channel having paid a reported €550m for its current package.
"I am disappointed that we didn't keep the rights but the price was completely unreasonable," Maxime Saada, chairman of the Canal Plus board, said in an interview on the Europa 1 radio station.
"It was impossible for us to make these sorts of figures work and I believe it's impossible for any actor in the sector to make these sorts of figures work."
He questioned how Mediapro could survive financially.
"Two years is a long time and we'll see what happens during that time," he said, referring to the beginning of the 2020-24 period that had been up for grabs.
"I estimate Mediapro paid between €800-850m for the rights they acquired. To make a profit on that sum, you need around seven million subscribers at €15 a month," he said.
He said these numbers would be difficult to achieve, giving BeIN's progress to date.
"BeIN Sports has been around for six years now, and they've only just arrived at 3.5 million subscribers, with rights to the World Cup, the Euro tournament and the basketball… everyone's asking a lot of questions about the survival of Canal Plus. Me, I'm asking a lot of questions about the survival of Mediapro, because I'm sure that Canal Plus will survive."
Some local audiovisual sector observers now expect Canal Plus to negotiate rights with Mediapro to broadcast select Ligue 1 matches, but at a big premium to what it used to pay, while others are suggesting the network might sit it out to focus on cinema and high-end TV to become a French-style HBO.
There have also been suggestions that the French government could also get involved, given the national interests at stake.
In the backdrop, Mediapro's recent experiences in Italy indicate that its attempts to market Ligue 1 rights may not all be plain-sailing.
The broadcaster has recently had its acquisition of three seasons of Serie A rights for €1.05bn annulled by the Italian football league after it became embroiled in a legal challenge from the long-time rights holders Sky Italia, which made it impossible for the company to market the TV rights.
It remains to be seen whether the company's entry into the French sports rights arena is as rocky.