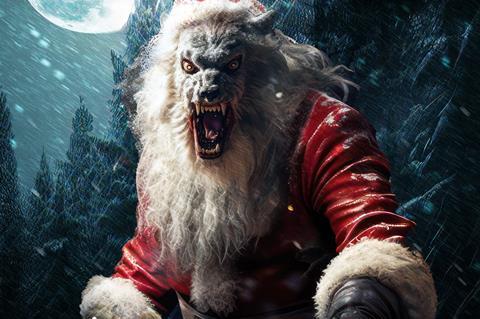 101 Films International has secured international sales rights excluding UK and North America to UK horror-comedy Werewolf Santa.
The film, written and directed by Airell Anthony Hayles, will have its world premiere at FrightFest in London in August.
101 acquired the film from Miracle Media International, which owned the worldwide rights, and will conduct a theatrical release in the UK and North America in November 2023.
Werewolf Santa centres on Santa Claus, who turns into a werewolf on Christmas Eve and wreaks havoc in a small seaside town; with a local YouTuber setting off on an adventure to save Christmas from this new threat.
Produced by The Haunted Cinema in partnership with Miracle Media, the film stars Mark Arnold, John Bloom and Emily Booth.
Hayles has previously directed horrors including Midnight Peepshow, Spider Inside Her and They're Outside.