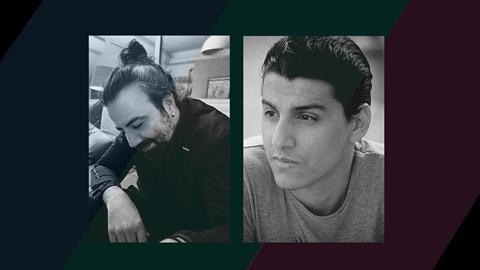 Dubai-based pan-Arab distributor Front Row Film Entertainment has signed screenwriter Amr El Daly and ad director Jad Aouad for its upcoming Arab language, Egypt-set remake of French hit Intouchables.
It marks Front Row's second Arab-language adaptation of a popular European film as it pushes on with plans to develop and produce high-end language content for the MENA region.
The company is currently gearing up for the early 2021 launch of a remake of Italian hit Perfect Strangers, with Nadine Labaki, Mona Zaki and George Khabbaz in the ensemble cast.
The original Intouchables, starring Omar Sy and Francois Cluzet as a live-in carer and a wealthy paraplegic who form an unexpected friendship, made $426m at the international box office in 2011.
Egyptian screenwriter El Daly's credits span a string of hit TV shows including revolutionary drama Dawaran Shoubra, set in the Cairo inner-city neighbourhood of Shoubra, female detective show Ded El Kasr and swindler gang series Multifaceted.
"The story touches on many relatable themes explored through the differences between the socioeconomic classes, which is something that cuts deep for me," said El Daly.
It marks Egyptian-Lebanese-French Aouad's directorial feature debut after an award-winning career in advertising, working alongside international directors such as Florent-Emilio Siri, Pascal Dash, Diamentino Ferriera and Jan de Bont.
"I've been building to this moment my entire career, working with wonderful international talents throughout the years. Intouchables is a touching, humanist film that fits perfectly with my personal sensibilities – what brings us together as people, what transcends status and capital," said Aouad.
Intouchables is set to begin filming in Egypt in May 2022.