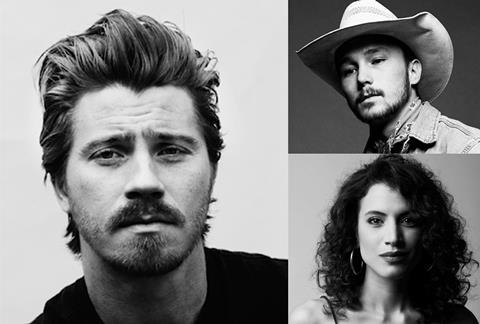 Garrett Hedlund and Brady Jandreau will star in Reagent Media's Iraq-set survival drama Outside The Wire, which Film Constellation will introduce to buyers at the Cannes virtual market.
UTA Independent Film Group represents North American rights to the story of an American soldier and an Iraqi insurgent who find themselves together in Iraq and must rely on each other to reach their final destination. Zahraa Ghandour is also attached to star.
Outside The Wire marks the second screenplay from Paxton Winters (Pacified) and was chosen to participate in the Sundance Institute's Screenwriter's Lab.
Paula Linhares and Marcos Tellechea (Pacified) of Reagent Media will produce with Rick Rosenthal (Bad Boys, Transparent) and Cherien Dabis (Amreeka, May In The Summer) serving as executive producers.
Hedlund most recently starred in Netflix's Triple Frontier alongside Ben Affleck, Oscar Isaac and Charlie Hunnam, and will next be seen in Lee Daniels' The United States vs. Billie Holiday.
Jandreau's previously starred in Sony Pictures Classics' The Rider from Chloé Zhao. Ghandour's credits include Baghdad in My Shadow and Channel 4 Television's Baghdad Central.