Arrow Films has secured UK rights to Gaspar Noé's Climax from sales agent Wild Bunch following a buzzy premiere in the Cannes Directors' Fortnight programme.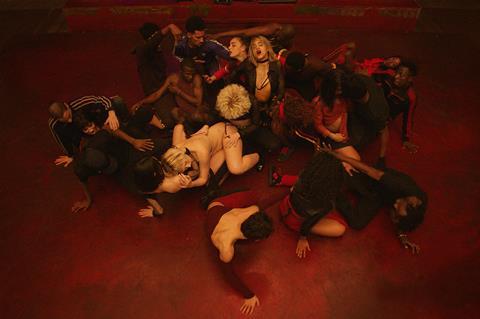 The film, which was shot in just two weeks, focuses on an urban dance troupe that embarks on a kind of Dionysian frenzy in an abandoned school.
The deal was negotiated by Wild Bunch international sales executive Olivier Barbier and Arrow Films' acquisitions director Tom Stewart.
Sofia Boutella stars. Producers were Edouard Weil, Vincent Maraval, and Brahim Chioua.
Screen's review from Cannes called it an "orgiastic horror trip".
A24 previously moved for US rights.
Of the UK deal, Barbier commented: "I'm thrilled that Arrow Films are going to be bringing Climax to UK audiences. Arrow's knowledge of the market and passion for Gaspar Noe's work make them the perfect fit for this revolutionary film. This new deal with Arrow represents a continuation of our fruitful collaboration that started many years ago."
Stewart added: "The Arrow team are ecstatic to be to bringing such a remarkable, powerhouse of a film to our audiences in the UK and Ireland, and to once again be working with the fantastic team at Wild Bunch, who year after year deliver such an exciting slate of films here in Cannes."