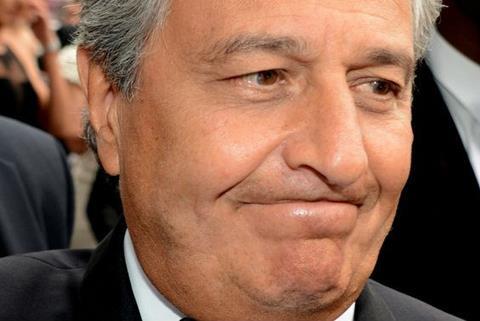 Gaumont is reporting a buzzy start to the market for Arnaud Lemort's comedy Ibiza starring Christian Clavier as a conservative doctor in his sixties who heads to the Spanish party island of Ibiza in a bid to connect with his girlfriend's teenage children.
Surrounded by trendy young clubbers and stroppy teenagers, he feels like a fish out of water. Mathilde Seigner also features in the cast.
The picture, which is in pre-production, closed deals to Benelux (Nexus), Greece (Seven Films) and Poland (M2 Films), at the opening of the market. "There's good buzz around the film," said Cécile Gaget, head of international production and distribution at Gaumont.
Produced by Thomas and Mathieu Verhaeghe's Paris-based Atelier du Production and Gaumont, it is the third feature from Lemort after Dépression Et Des Potes and The Perfect Date, co-directed with Dominique Farrugia. Other new additions to the Gaumont slate include Eric Lavaine's romantic comedy #NOFILTER starring Alexandra Lamy as Beatrice a vivacious woman in her forties, who has just written a book under a pseudonym about her new life with her husband Frederic after a motorbike accident in which he lost his sight.
As result of his loss of vision, he says everything on his mind without filtering himself in a totally unpredictable manner. As the pair head off on holiday with their children and a group of friends, Beatrice finds old quarrels and secret jealousies have been revived by her book and wishes she had been more filtered in her writing too.
Gaumont slate also includes Jean-Francois Richet's The Emperor Of Paris, starring Vincent Cassel as Francois Vidocq, the legendary 18th-century conman turned master police detective, for which it will premiere a new trailer.