Adam Fishbach will lead the creative affairs department at European giant Gaumont's Los Angeles-based production and distribution arm.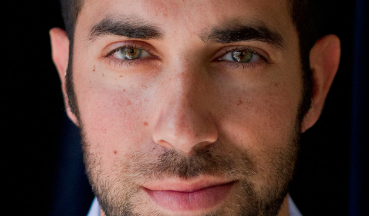 Fishbach (pictured), the senior vice-president of creative affairs who joined the company in 2013, will lead a team that includes new hire Maia Hollinger as vice-president of creative affairs responsible for original productions.
Hollinger joins Gaumont Television from Brillstein Entertainment Partners where she served as director of television development from October 2013 to July 2016. Her previous posts include manager of TV development at Carol Mendelsohn Productions.
She will work closely with vice-president of creative affairs Alexandra Hunter, who spearheaded Netflix original series Narcos and F Is For Family.
Sean Wolfson has been promoted to manager of creative affairs. He joined Gaumont Television in October 2015 as executive assistant to the president.
Hunter, Hollinger and Wolfson will report directly to Fishbach.
"As part of our growth it was the perfect time to acknowledge Adam for all of the great work he's done these past three years," Gene Stein, president of Gaumont Television US, said. "He's the ideal executive to oversee the creative affairs department.
"We are also pleased to be adding Maia to our experienced team with Alex, as well as recognising Sean with this promotion. We look forward to heading into 2017 with this newly expanded department."
Gaumont Television was created in 2011 and has offices in Paris, London and Los Angeles. Its current slate includes the upcoming dramas The Frozen Dead, Crosshair and Spy City. Previous projects include Narcos and Hannibal.