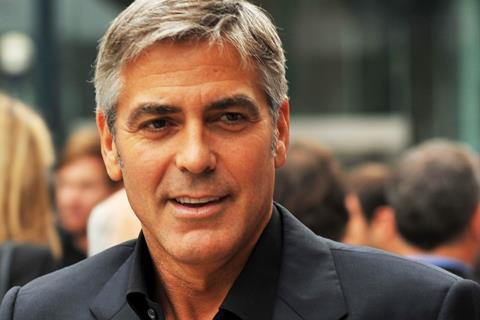 George Clooney and Grant Heslov will adapt and Clooney will direct John Grisham's baseball-themed novel Calico Joe.
Clooney and Heslov will also produce under their Smokehouse Pictures banner alongside Bob Dylan's Grey Water Park Productions.
Calico Joe takes place in 1973 and tells of a phenomenal rookie baseball player who has a fateful encounter in a game with the father of one of his young fans.
Script development financing comes from ZQ Entertainment, the fledgling company launched by producer Ara Keshishian (Extremely Wicked, Shockingly Evil And Vile), and a multi-million dollar financing and development fund managed by Petr Jakl.
The fund will focus on the development of high-end film and television, with the goal of 15 projects a year.
Jakl, Keshishian, and Barab are executive producers on Calico Joe.
Smokehouse produced the upcoming Netflix feature The Midnight Sky, which Clooney directed and is being positioned as an awards contender.
Smokehouse credits include Catch-22, Suburbicon, Argo, The Ides Of March, The Monuments Men, and Good Night, and Good Luck.